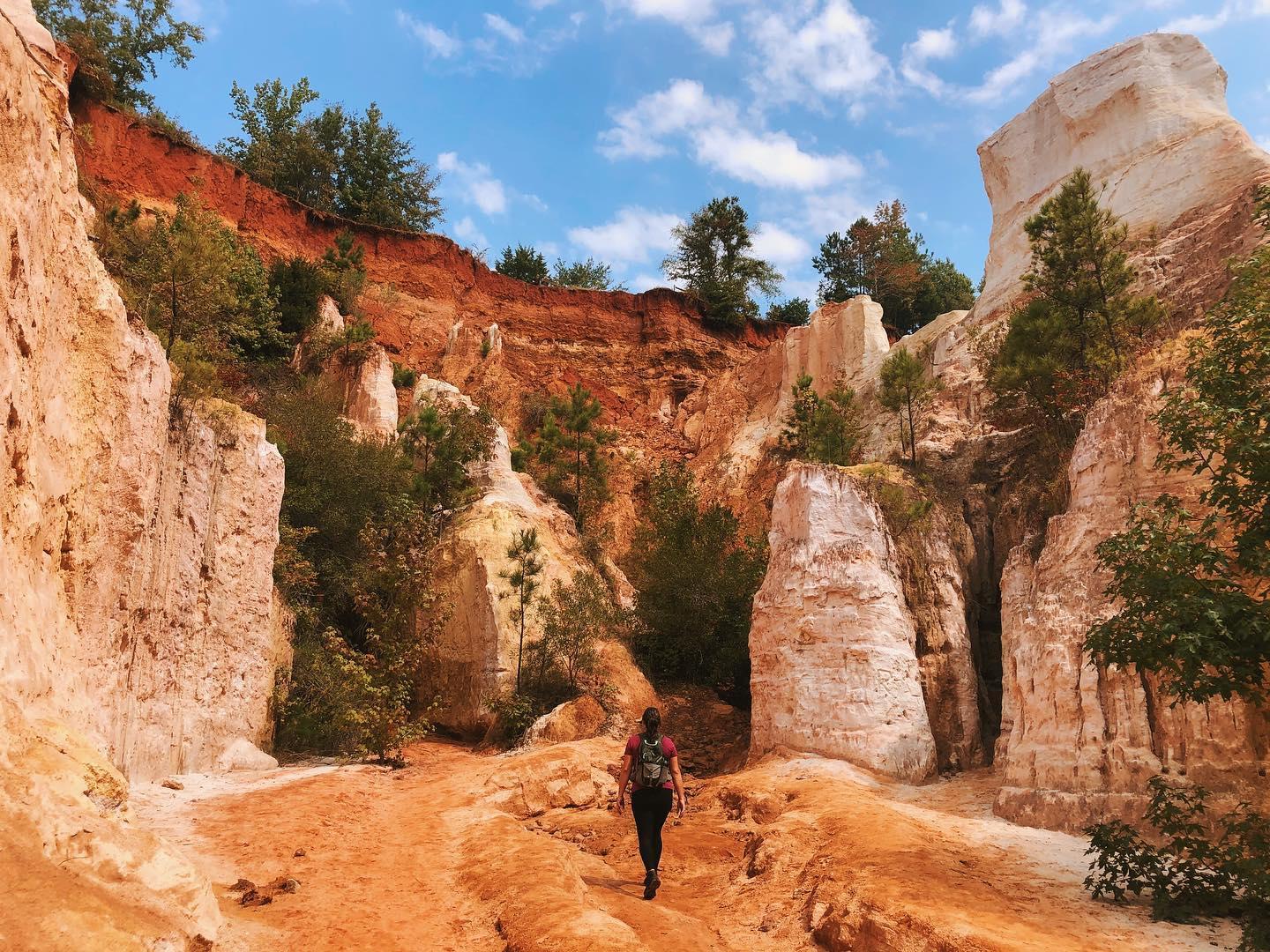 Friends understand that people are eager to get outside and explore the beautiful Georgia State Parks, but there is some critical information you should know before you hit the trails or pack for your camping trip.
The parks have closed all visitor centers to protect the customer and staff.
While all trails, boat ramps, cabins, and campsites are open for visitors, the staff is actively enforcing proper social distancing to protect all parties during their travels.
Are you heading to check-in for your reservation? Currently, all check-in is done online through the RA camping app. To download and find out more about self-check-in, visit https://gastateparks.org/Reservations.
For current Friends members, you can still redeem your Friends membership benefits on your reservation by contacting the Park office, presenting your membership card to park staff through the park office window, and staff will apply the discounts. To redeem your free nights of camping requires the Friends membership card at check-in to apply the discount. If you are purchasing a Friends membership online, be sure to place your order 3-4 weeks before your reservation to allow the appropriate time for your materials to arrive.
If you are looking to renew or become a Friends member, we recommend purchasing your membership online at https://friendsofgastateparks.org/node/1076 before your visit and use your receipt to verify your membership. However, Friends memberships can be purchased at any Georgia State Park by contacting the park upon arrival.
Looking for a virtual interpretive program, check out Georgia's State Parks E-Ranger self-guided learning programs that create the opportunity to hear educational topics online. https://gastateparks.org/eRanger
All park facilities are frequently cleaned and sanitized per CDC recommendation, but we recommend guests take the appropriate steps to fight germs by hand washing and sanitizer.