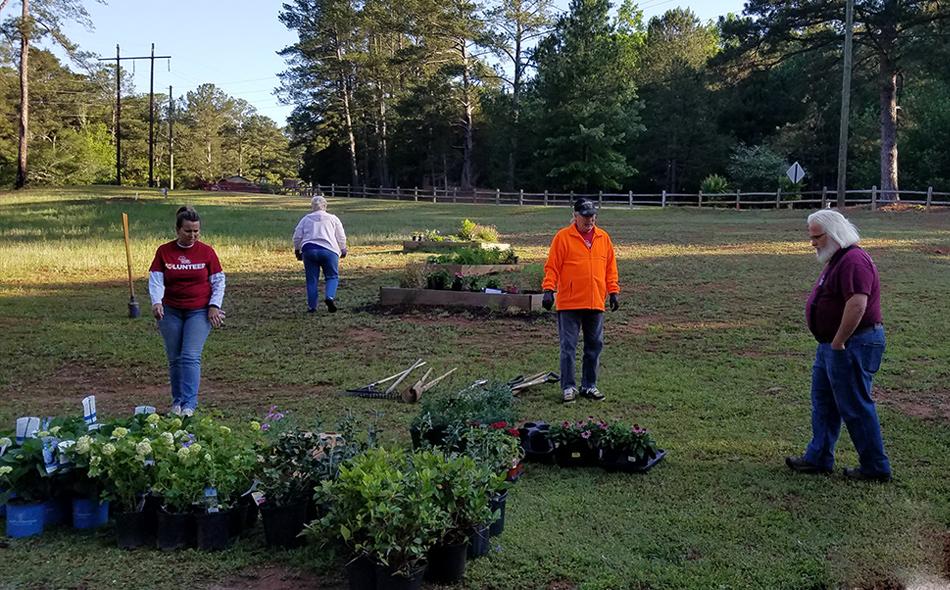 Friends volunteers across Georgia are passionate about providing healthful habitats for our native plants and animals. It's only natural that we keep gardens with flowers that provide nectar and host plants that are often swarming with butterflies. Providing and protecting these habitats takes much time and effort, to which our volunteers at Indian Springs State Park are fully committed. 
Friends volunteers at Indian Springs have been hard at work developing an area of the park to expand the gardens into an outdoor classroom for youth. Their talents go beyond gardening to proving full-on educational experiences and building projects for guests. Our next volunteer work day, September 30, will include installing additional benches at the site. In fact, you are invited to join! Simply come at 9:00am and advise the parking attendant you are participating in our event and your parking fee will be waived. We'll even give you a free tee shirt in gratitude for your generous time and efforts! Come in the morning and stay all day! By 1:00, we're providing lunch for our volunteers as well. It will be a busy day but we have a great time together. 
We're excited to share more with you about Friends and our local chapter at Indian Springs State Park. Come join the family and make a difference in your community!