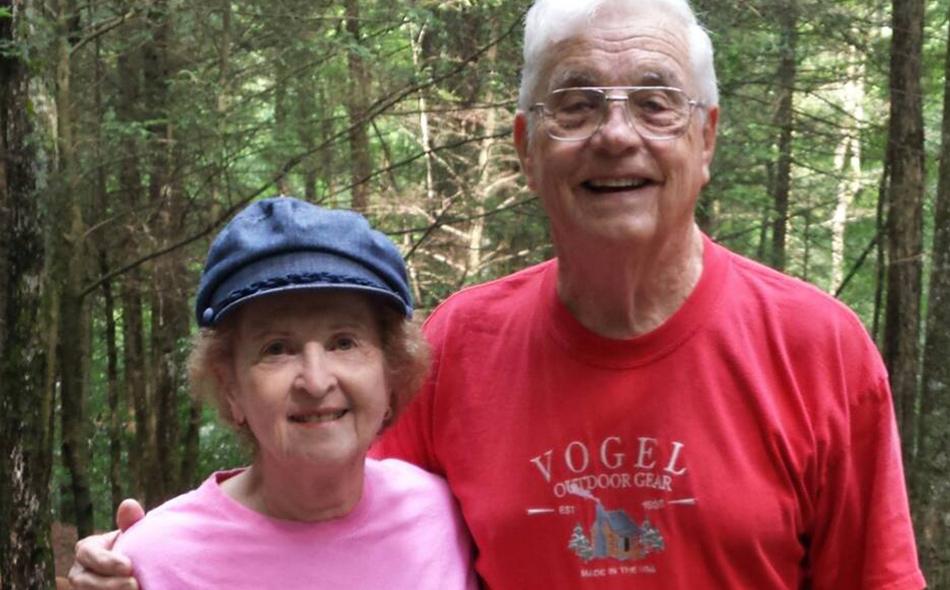 Vogel is one of Georgia's oldest and most loved parks and also holds one of Friends' longest standing volunteer chapters. Our Friends of Vogel State Park are incredibly dedicated to serving the needs of the park and preserving the natural and cultural beauty, which is deeply cherished in their hearts. It's their great love for the park that brings out an incredible spirit of hospitality for park guests.
Bud and Carmen Fitton are two such extraordinary volunteers. Bud and Carmen have been volunteering with Georgia's state parks for over a decade, serving on the Sam Shortline Excursion Train in Cordele, Georgia as well as Vogel State Park. They call Vogel "home" and the other volunteers extended family members.
Although thousands of volunteers serve at Georgia's state parks each year, many of whom are veteran volunteers, Friends recognizes one each year who stands out in an extraordinary way, demonstrating profound service and spirit for their incredible efforts. In 2010, the Fitton's were recognized as the annual Volunteer Spirit Award Winners. They could not have been more deserving! Their ingenuity, dedication and love for the park has been instrumental in shaping the spirit of the park as it stands today.
Now, seven years later, the Fitton's are working just as hard and have reached another significant point in their volunteer story. Carmen Fitton just reached her 10,000 volunteer service hours milestone for Friends of Georgia State Parks! Congratulations Carmen and thank you for your incredible work and passion for Vogel. You're an inspiration to all of us.