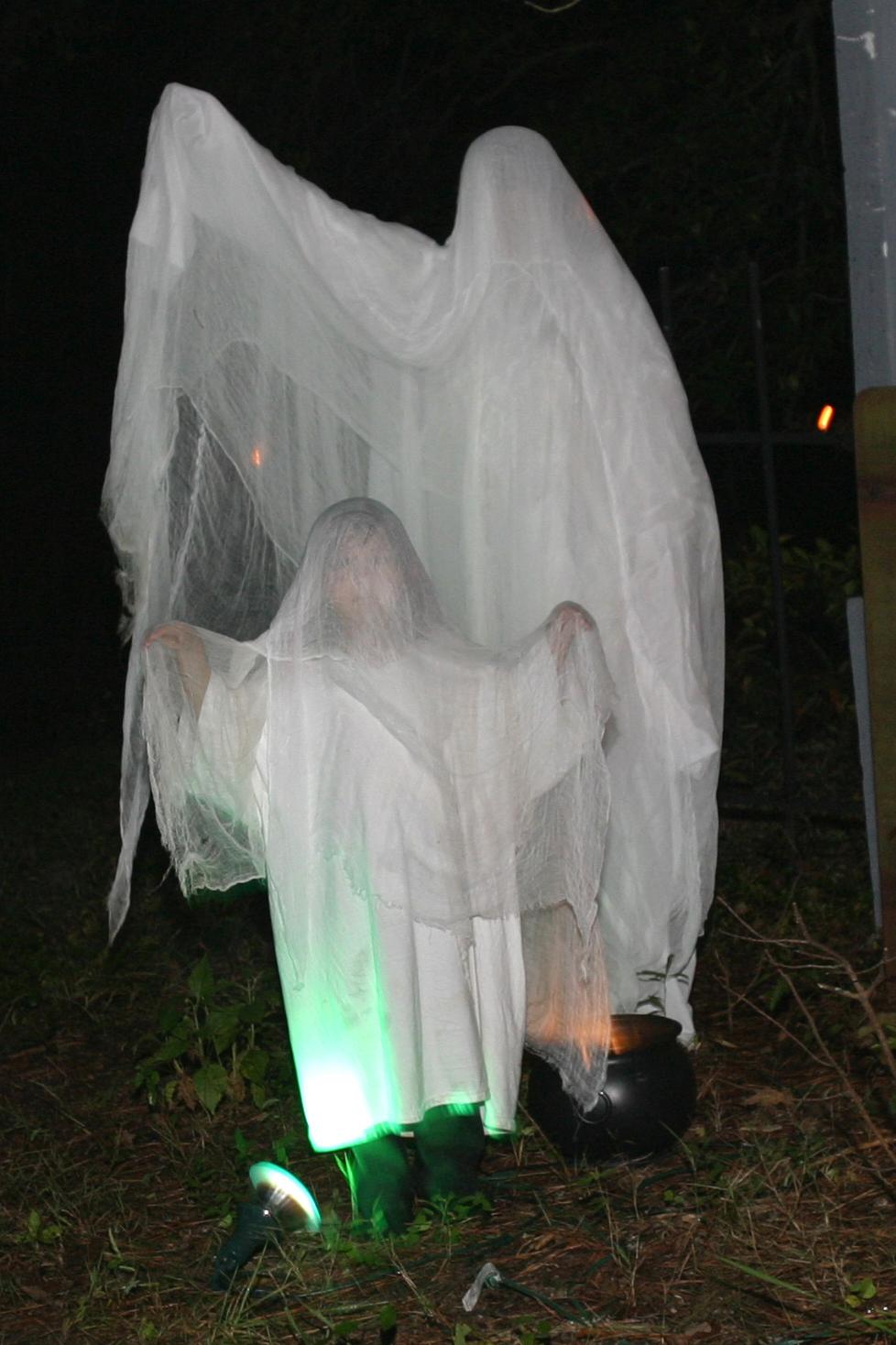 Fall is the best time of year to go to a state park and there are so many fun ways to celebrate Halloween at one of Georgia's state parks. Halloween celebrations are starting early at Georgia's State Parks, the first event is on Friday, October 13 at 8:00 pm. Vogel State Park is hosting a Spooky Scary Story Halloween Hike. You'll hike a trail into the campgrounds and hear scary stories along the way. Make sure you bring a flashlight so you can find your way home!
Next weekend, Friday, October 19, head to Magnolia Springs state park for Halloween Storytelling. You'll meet fellow campers and park visitors, roast marshmallows, play some games, and hear spooky stories. On Saturday, visit Hamburg State Park for Halloween at Hamburg where you'll eat some treats, watch some spooky movies, and go on a fall hayride. Hard Labor Creek State Park is hosting, Halloween Crafts featuring fun and spooky crafts for kids (and grown-ups) of all ages! Finally, Magnolia Springs State Park has Halloween BINGO, fun for the whole family!
And, finally, the weekend before Halloween, Friday, October 26 visit Mistletoe State Park for a Halloween Celebration. On Saturday, there's tons of festive fun for everyone. Chattahoochee Bend is hosting a Halloween Coloring Contest. F.D. Roosevelt State Park has Halloween in the Park, featuring Halloween activities all day! Fort Mountain State Park has a Halloween Happening and Costume Contest. For trick-or-treating, head to Panola Mountain State Park for Trunk-O-Treat or Indian Springs for Camper's Trick-or-Treat. Providence Canyon and Richard B. Russell are hosting Halloween themed Hikes. Head to Vogel State Park for an all-day festival.
On Halloween night, check out Mistletoe State Park for a Halloween Night Hike or Tallulah Gorge State Park for Trunk or Treat.
For full pricing and reservation details, times, and contact information, click here.
Have a safe, fun, and spooky Halloween! And, if you do get to check out any of these events, be sure to share your pictures with us on Facebook, Instagram and Twitter
Don't forget your Friends membership to save on your visit. Aren't a member yet? Click here to become one today! Want to help make even more projects like this possible? Consider donating here or planning to give here.