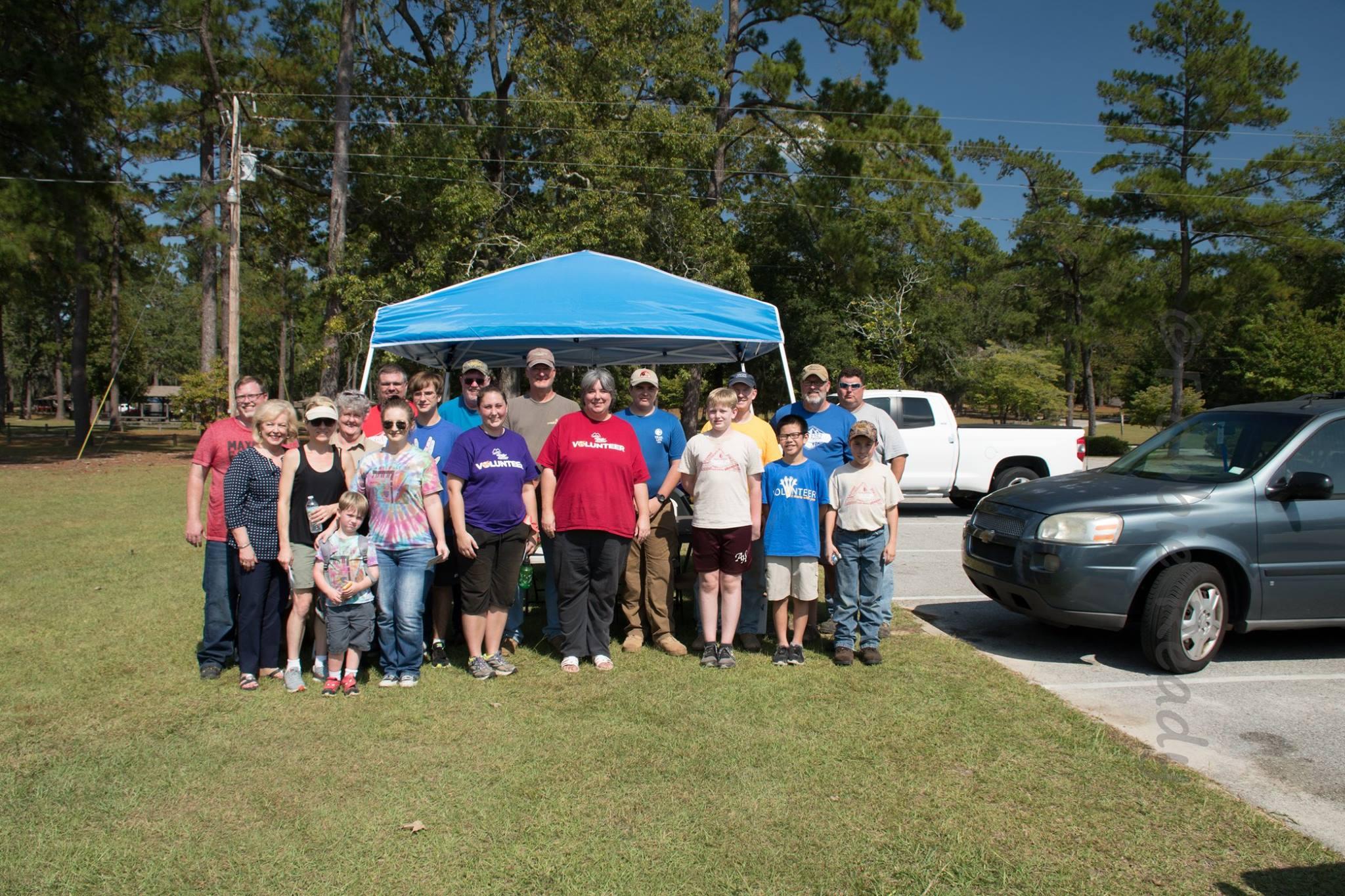 Friends of Magnolia Springs is comprised of a passionate group of volunteers. Cindy Gordon, Chairperson, Veronica Cowart, Vice-Chairperson, Joyce Hite, Secretary, and Evie Wiggins, Treasurer, are a tight-knit group who does everything in within their reach to take care of their park and make sure you enjoy your visit at Magnolia Springs State Park.
 
From beautification projects, events, educational programs, and even getting the park a Little Library - this group will not disappoint in their mission. Their annual Family Fun Day in May is lots of fun, and don't forget to join them for Screen on the Green for a fun family movie every month. The Friends chapter keeps the park in pristine condition by assisting in the upkeep of the facilities, removing invasive plant species and replanting with native plants. You will always find a Friends volunteer doing something at the park.
 
Come and relax at Magnolia Springs State Park and take in all the beauty the park has to offer. Admire the wildlife, beautiful foliage, and don't forget to plan your visit around the park events.
 
Follow both, Friends of Magnolia Springs State Park and Magnolia Springs State Park on Facebook to keep up with everything going on. If you would like to learn more about the park or make a reservation, Click Here.
If you'd like to be a part of this awesome group of volunteers, enter your contact information below in the green box to be added to the mailing list.