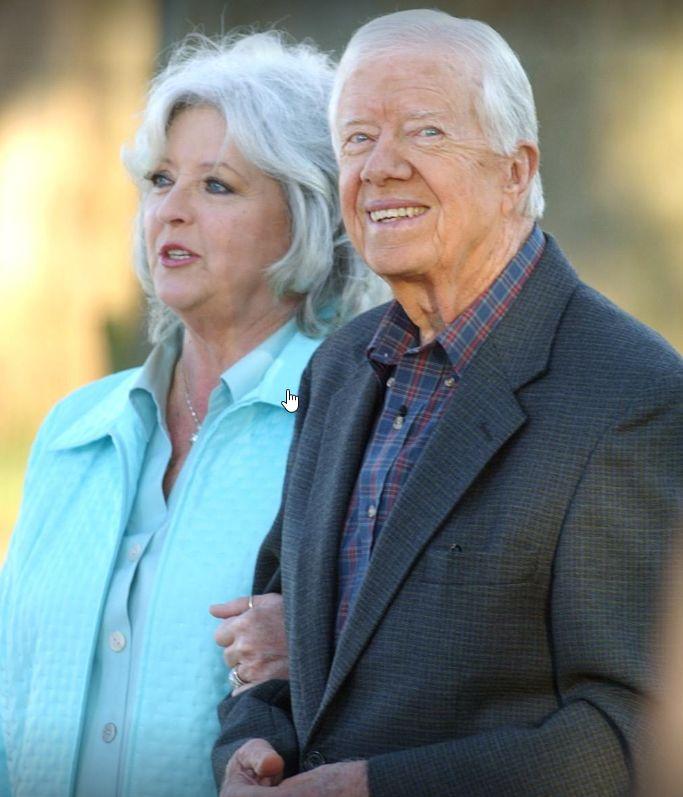 Join President & Mrs. Jimmy Carter and their special guest Paula Deen for a special evening on the Historic SAM Shortline as we try to solve the murder mystery "Southern Ways and Means" on the train. All tickets include a Paula Deen inspired dinner in Downtown Plains, GA.
A cash-only bar will be available to all passengers. Seating in the Americus & Hawkins cars includes two drink tickets and snack mix on the tables.
Proceeds to benefit The Bag Lady Foundation, Friends of Jimmy Carter National Historic Site, Plains Better Hometown Program, and the Historic SAM Shortline Railroad.
2:45 PM Boarding begins
3:15 PM Depart Georgia Veterans State Park Depot
6:00 PM Arrive in Plains, Georgia
(Paula Deen Inspired Dinner & Mystery Event Conclusion - Layover: 2 hours, 0 minutes)
8:00 PM Depart Plains
10:45 PM Arrive Georgia Veterans State Park Depot
Come and Ride SAM
Paula Deen Murder Mystery Dinner Train
Jul 20, 2019, at 3:30 PM
Georgia Veterans State Park
Cordele, GA