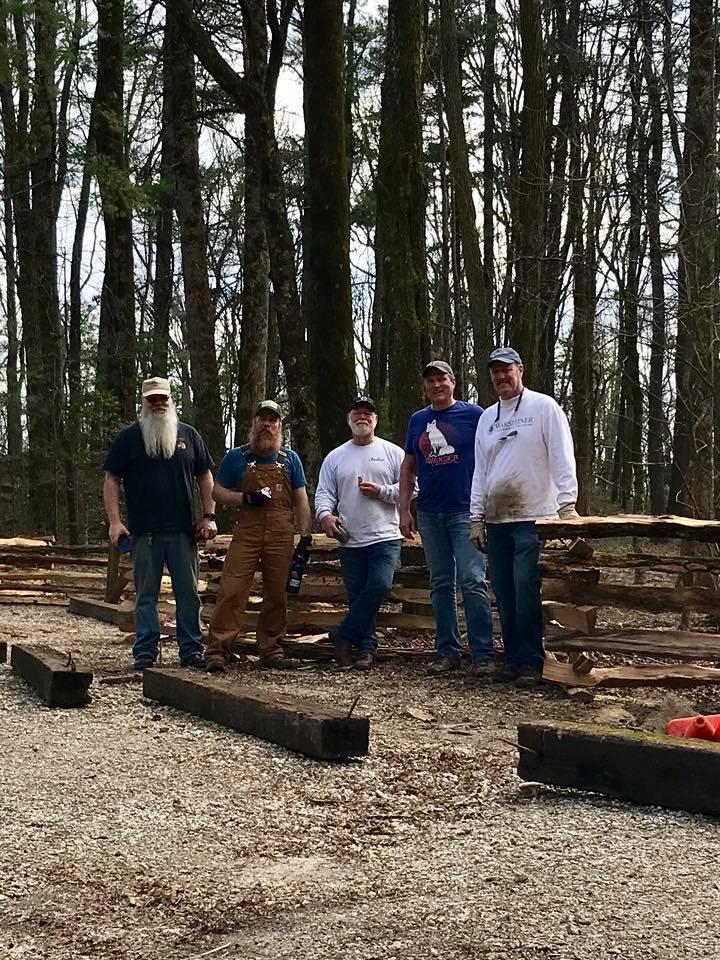 Black Rock Buddies is a dedicated group of volunteers who work with the park manager to help maintain and improve the park for you, the visitors. The leaders of the group are Dan Herrick - Chairperson, Bill Scott - Vice Chairperson, Don Martin - Secretary, and Debbie Chisholm - Treasurer. These folks spend hundreds of hours every year coordinating events, volunteer works days, and also attributing in the financial spectrum to assist with the needs of the park.
Some of their most recent projects are installing railroad ties and gravel on the Lake Trail to help stop erosion on the access from the parking lot. They have also installed new benches throughout the park and have just placed an order for more. Black Rock Buddies even hosts movie nights.
Their main source of revenue is volunteer hours and funds from membership purchases by you. You can help Black Rock Buddies today by volunteering some time, purchasing a Friends membership or just simply making a tax-deductible donation.
If you're interested in finding out more about Black Rock Mountain State Park and Black Rock Buddies (501(c)3), follow them on Facebook to watch for events and workdays or sign up for their newsletter by entering your information in the green box at the bottom of the previous page.