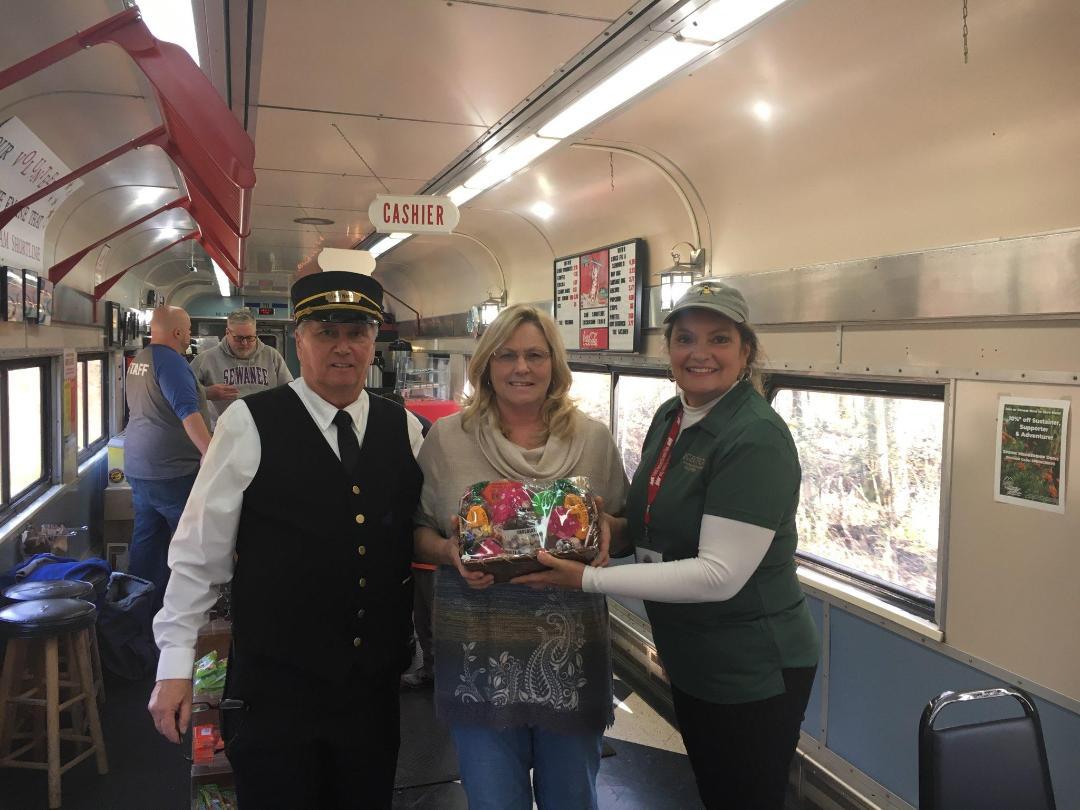 SAM Shortline has started its 2020 train season.
Ms. Nita Brantley of Perry Fl. was the winner of a nice basket of goodies from Plains Peanuts.
Thanks to Mr. Bobby Salter of Plains Peanuts for donating the basket.
Proceeds of the Raflle will go to helping Friends of SAM Shortline to assist in Train operations.
Come and Ride SAM!