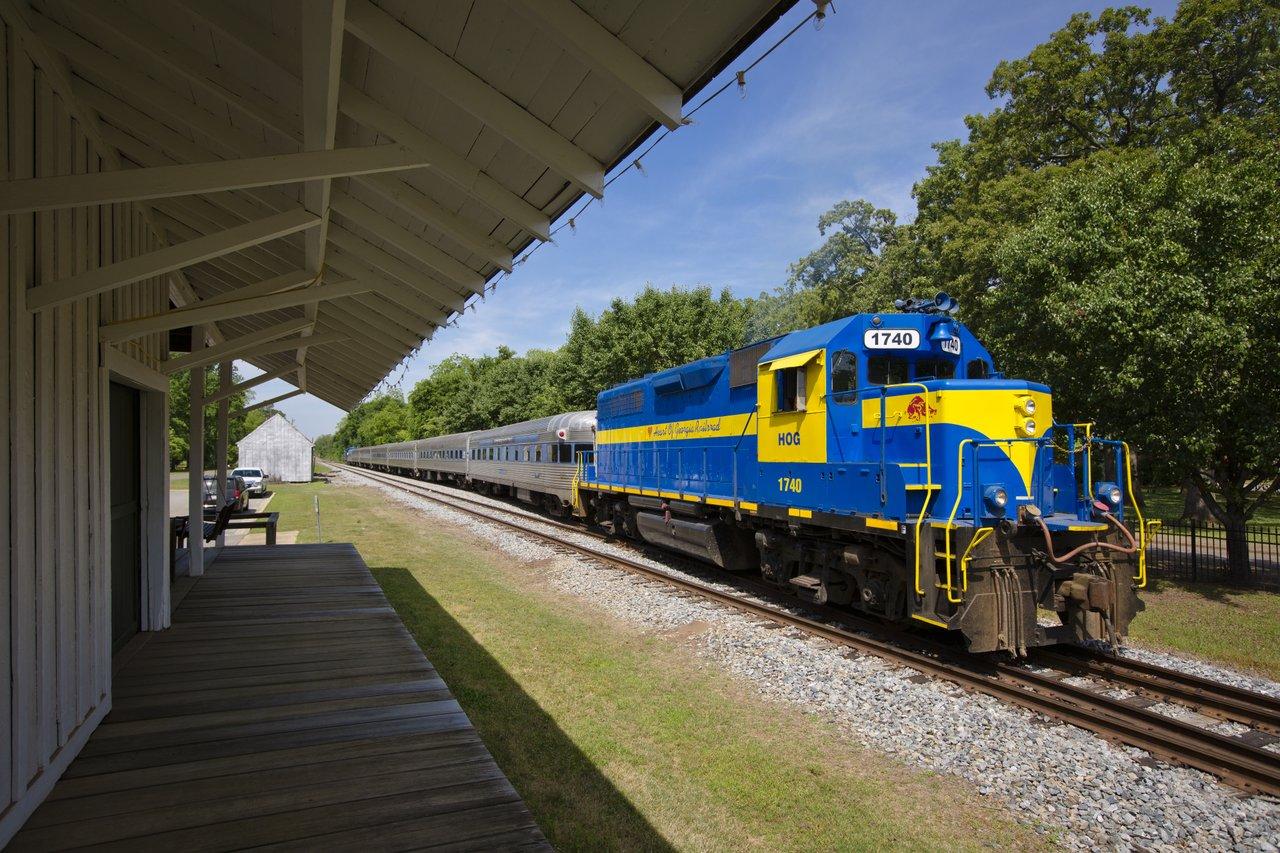 Sam Shortline Railroad has resumed the 2020 train schedule.
Due to the COVID-19 epidemic, train operations were suspended mid-March.
During the shutdown, major track work was completed, which allows 25 mph speeds on the corridor. The repairs will allow trips to Plains to take about 1 hour and 30 minutes. Prior to this track work, slow orders lowered speeds to about 10 mph.
Several safety procedures were implemented to address any COVID-19 concerns.
The Plains Express Excursion has made three trips to Plains from Georgia Veterans State Park with no problems.
Another premium car, the J.P. Henderson, has been added to the SAM consist. Joining the "Dearing," these cars will allow a passenger to look back in time to see how the "President of the Line" traveled his railroad.
Along with a full schedule of regular runs to Plains, special train events are scheduled throughout the season.
"Day out with Thomas" will return October 17th, 18th, 24th, 25th, 31st, and November 1st.
Look us up on-line at: www.samshortline.com
Come ride SAM!