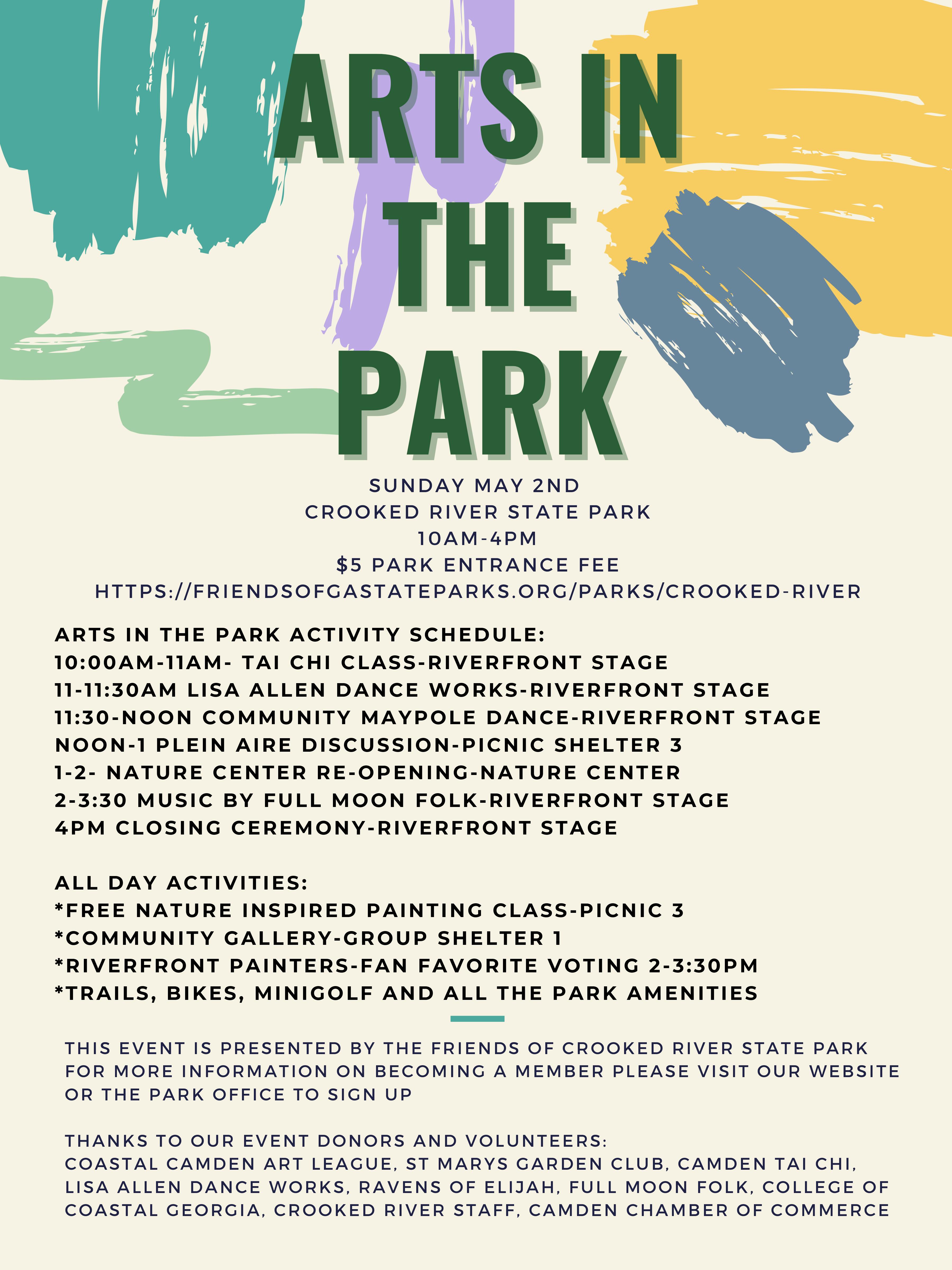 Friends of Crooked River will host an Arts in the Park festival on May 2nd from 10 am-4 pm. This inaugural year of the festival celebrates nature with visual art, dance, and music. Come enjoy Plein Air painters, community dancers, local artisans, & music. Bring your chairs and be entertained with performances by local creatives on the lawn throughout the day or stroll down the waterfront and watch the Plein Air painters as they create a one-of-a-kind masterpiece before your eyes. Festival-goers can also attend brief lectures, demonstrations, and activities on a variety of nature-related art including the opportunity to learn and participate in a community maypole dance. The Coastal Camden Art League will also be on hand to provide art activities for kids throughout the day. Feel free to enjoy the many other amenities of Crooked River State Park as well. Entry to the park is $5/vehicle or display an annual park pass, the festival activities are free.
The festival is accepting applications for fine art and handmade craft vendors. Plein Air Painter can download the registration form HERE. Craft Vendors, please download the vendor application HERE. The deadline to apply is Friday, April 30, 2021, from 10 am to 4 pm.
See the Performance Program for times. Please contact friendsofcrookedriver@gmail.com for any questions you may have.