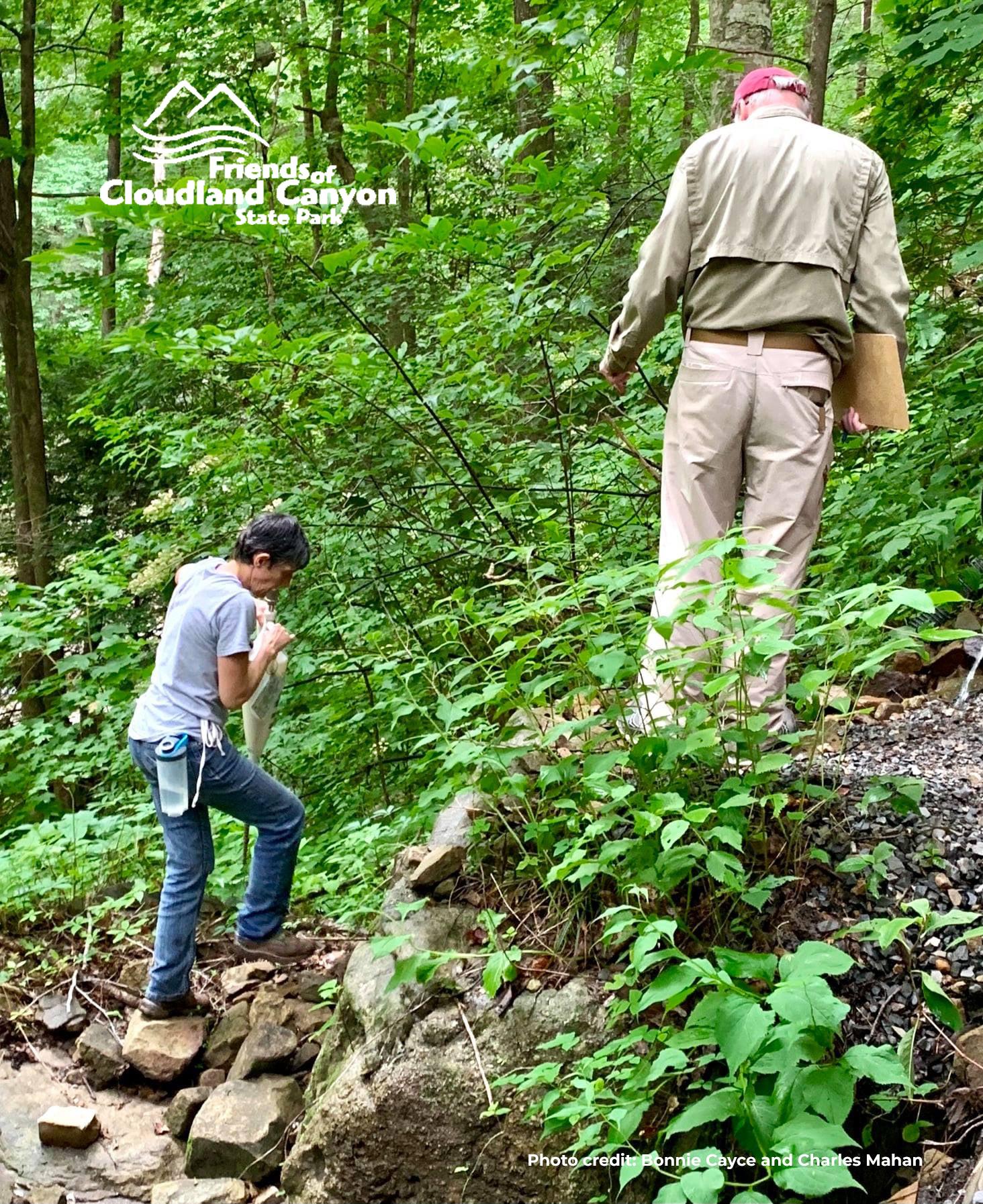 Friends of Cloudland Canyon State Park assist the Georgia Park Service in its mission to preserve and protect Cloudland Canyon State Park by raising funds, public awareness, and providing volunteers for needed projects. And why wouldn't they? Waterfalls, creeks, beautiful trails - 64 miles of trails. Need we say more about this group of volunteers?
No job is too big or too small for Friends of Cloudland Canyon. This group of volunteers has dedicated many hours to programs such as assisting with Jr. Ranger Day Camp, Easter egg hunts, Halloween Hayrides, and weekend interpretive programs.
One job the Friends volunteers have taken on is a battle with wooly adelgid. Cloudland Canyon is home to the magnificent hemlock tree. Acres of hemlock trees are in danger of being destroyed by the wooly adelgid, a tiny invasive insect that can kill hemlock trees (see photo). Friends of Cloudland Canyon "Trail Dudes" have taken on this massive task of inoculating the hemlocks throughout the park. They have treated thousands but have thousands more to treat. What makes this task so hard is, lack of volunteers. Friends of Cloudland Canyon is a strong group, but they need more manpower to continue. They need more volunteers to help save these trees. Can you help?
If you are interested in volunteering with Friends of Cloudland Canyon, there are many ways to contact them. You can email Charles Mahan directly at charles@cloudlandcanyon.org. You can also sign up through their Facebook page or at the bottom of their webpage. If you are pressed for time and can't volunteer, you can donate to Friends of Cloudland Canyon to assist with materials needed to fight the wooly adelgid.
Follow them on Facebook for updates and events.