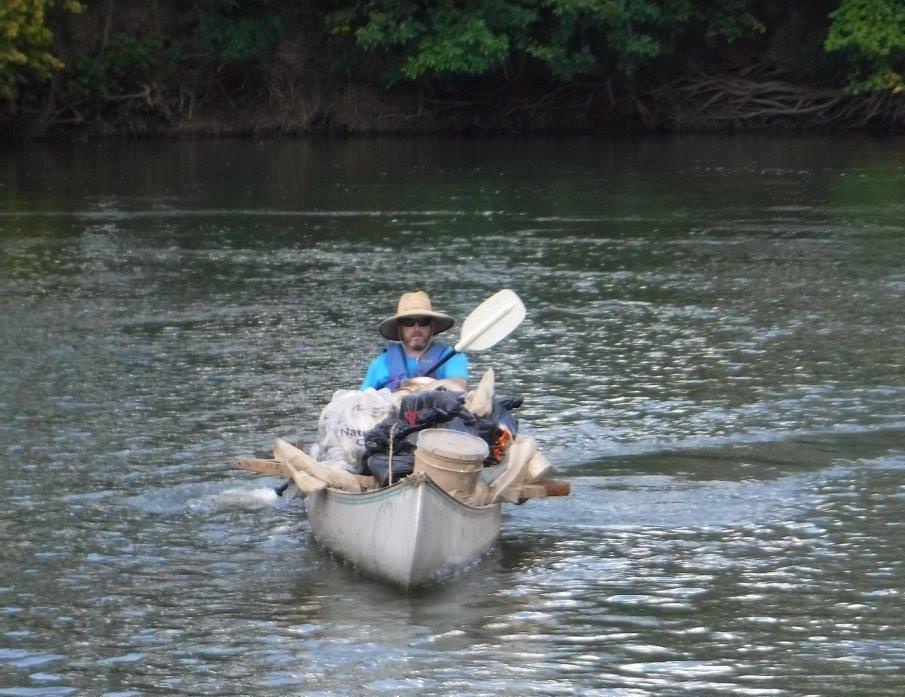 Our Friends group coordinates river cleanup efforts twice a year to maintain the river in its natural spender. With the park's western boundary being the Chattahoochee River, keeping it clean and looking good is our priority. Each spring, we have volunteers join the Chattahoochee River Keepers SWEEP THE HOOCH event to collect trash accumulated along our shores. This past spring, a total of 35 tons of trash was removed from the Chattahoochee River and its tributaries statewide. If you have joined us for a spring event, we hope you will consider helping with our fall event as well.
Unfortunately, this vital work never ends. Our fall event is coordinated through the Rivers Alive annual clean-up. The 2019 event cleaned over 1,200 miles of Georgia's waterways. This is their 24th year of events targeting all waterways in the state, including streams, rivers, lakes, beaches, and wetlands. The mission of Rivers Alive is to create awareness of and involvement in preserving Georgia's water resources. On October 2nd, our volunteers will be paddling the Chattahoochee and walking the shores in an effort to preserve this state treasure.
To participate in this cleanup event, register at https://riversalive.georgia.gov
What: Rivers Alive 2021 with Friends of Chattahoochee Bend State Park
When: Saturday, October 2, 2021 (8:30 AM to 2 PM)
We hope to see you there!