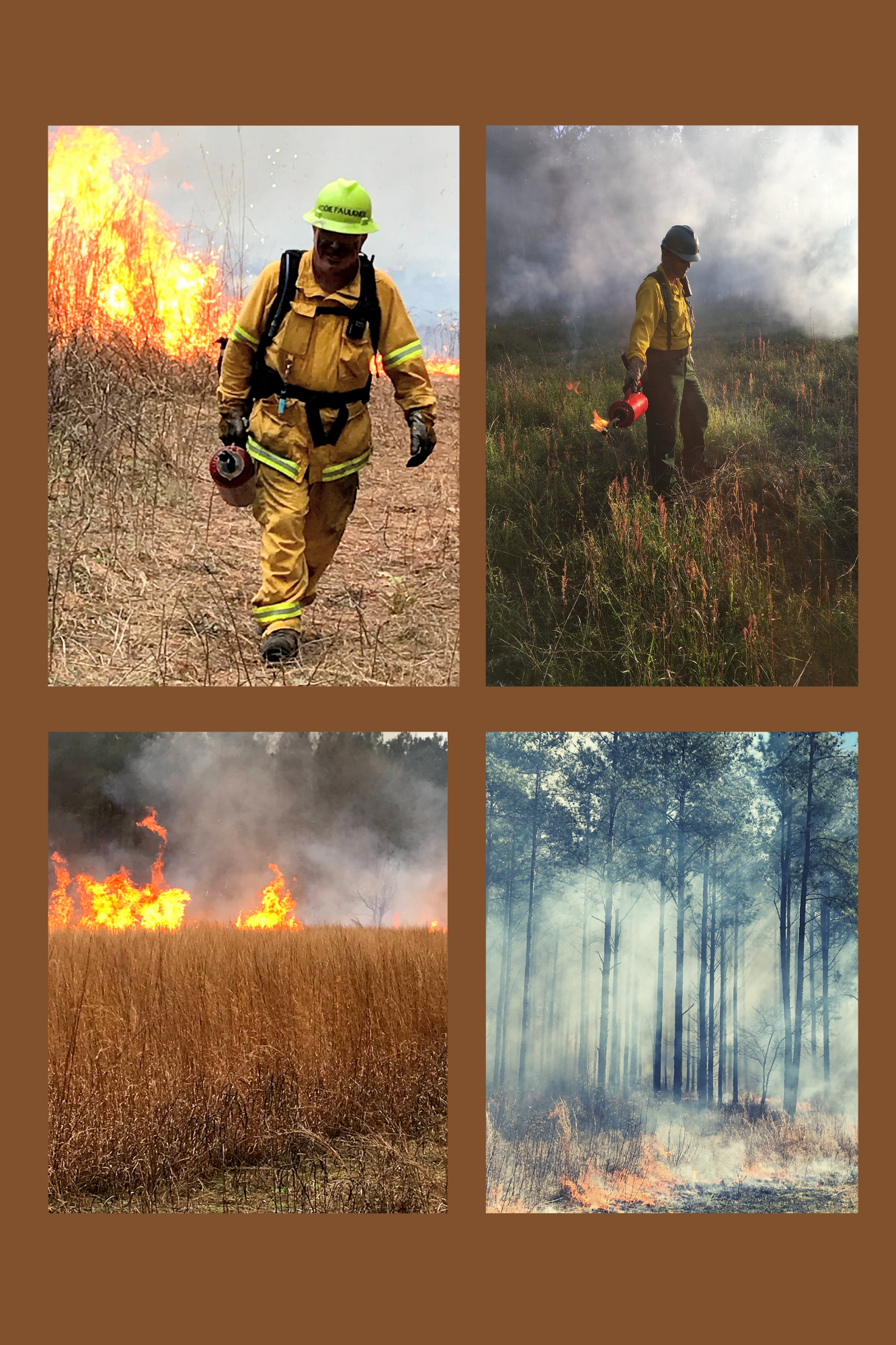 Within our Friends group, we have two very dedicated volunteers who have worked with the Georgia State Parks and Historic Sites (GSPHS) resource management unit on prescribed burns. Routine burns of the understory help keep our forests healthy and reduce the probability of a catastrophic fire. It's hard, exhausting work that is very important and requires a significant commitment from our members. The training involved 40 hours of online instruction and four full days of hands-on training, including a small prescribed burn. Volunteer Phil LaRue completed the training in 2020, and Eddie Faulkner attended in 2021.
In 2022 these gentlemen participated in nine burns each - five at Chattahoochee Bend and four at various other state parks. The total area was 445 acres - with 292+ acres at Chattahoochee Bend.
Their work began in early October 2021 when they began bush-hogging and plowing firebreaks within the Park. Raking was done around dead trees that could fall across the firebreak and allow the fire to escape or could potentially fall and injure a crew member. In addition to raking around suspect trees, flagging tape is added to alert workers of the hazard. 
The burn season begins on October 1 and runs through April 30, but the first burn of 8 acres at Chattahoochee Bend didn't occur until January 31. That same week a 110-acre burn and a third burn of just 2 acres were completed. The final two burns at Chattahoochee Bend occurred in March and April.
All photos courtesy Phil Delestrez. For more information on the burn team, visit: https://gastateparks.org/state-parks-blog/prescribed-fire-georgia-state-....