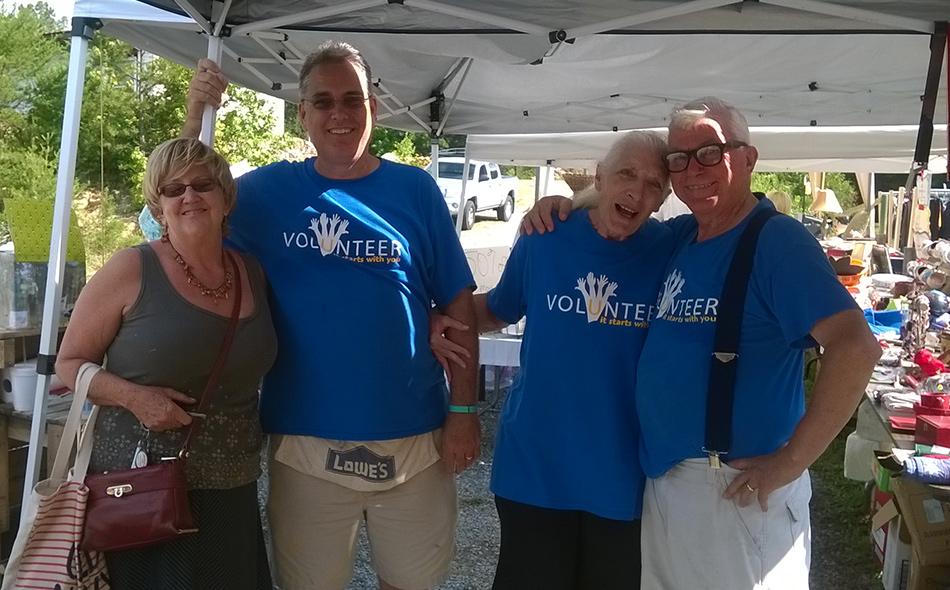 Cloudland Canyon State Park rests on nearly 3500 acres and is one of Georgia's most popular state parks. Stepping into this park, it's easy to see why! From gorgeous waterfalls to some of the most popular hiking trails in the state to exploring the vast caves throughout the park, this park is an outdoor adventurers dream come true!
However, the natural wonders of this park wouldn't be quite as impressive if there weren't teams of folks taking care of the park's beauty. Friends of Cloudland Canyon State Park are constantly striving to keep this park gorgeous from trail cleanup, to interpretive programming, to operating the park's recycling program. Our Friends volunteers are passionate and dedicated and are continuously making a difference. 
Our awesome group of volunteers also knows how to have fun! Their creativity and ingenuity coupled with smiling faces makes them incredibly successful in their efforts for preservation and conservation.
One event was to participate in the World's Longest Yard Sale. Friends took the opportunity to welcome more guests to the park while raising funds to help with park needs. Dena Abell, Friends member and volunteer, organized the event and asked the community to clean out their garages and attics and donate to their efforts. Corporate sponsors assisted in the efforts as well. When it was complete, their 4-day event was a great success! 
Not only was Friends able to bring more gests to the park, they were able to raise funds for their projects and recruited new volunteers in the process.
Great job everyone and thank you to all who supported this event.