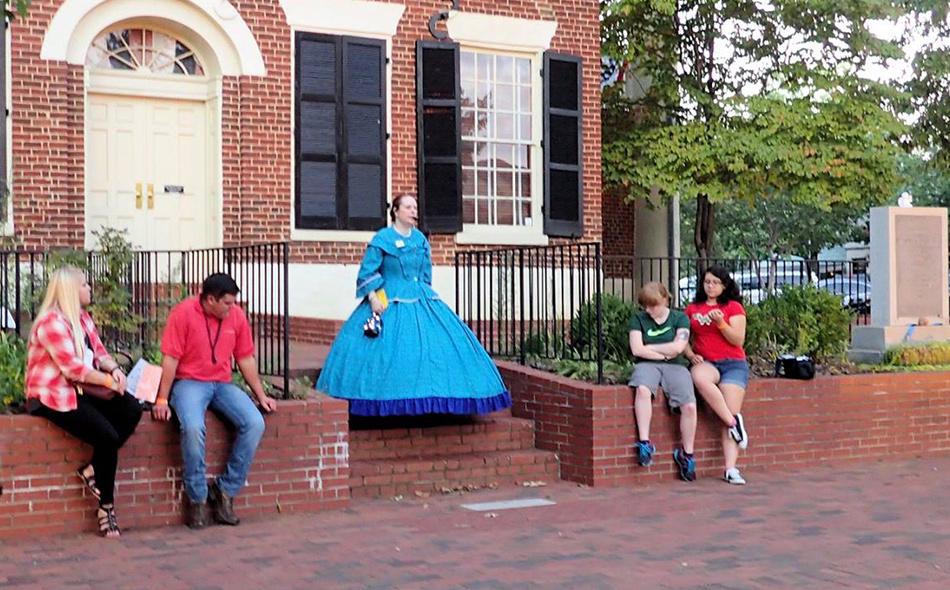 Spirits, Legends, & Lore Walking Tours are happening on Saturday nights as you experience a haunted Dahlonega and the town's rich gold history. This family-friendly event is perfect for all ages and proceeds support Friends of Dahonega Gold Museum to aid in future volunteer projects at the museum. Each tour lasts one hour. 
Already this season, over 100 guests have enjoyed the tours around the town square while actors weave the history, legends, and ghost stories into a fun-filled evening. 
For more details, visit: gastateparks.org/DahlonegaGoldMuseum
For the first time ever, Dahlonega Gold Museum wil be open at night! Join Friends and Park staff for a special, Night at the Museum.
October 29th from 7PM to 8:30PM, make your way inside the museum as the exhibits come alive for one night only. Guides will take you through the museum by candlelight as you relive the old courthouse's 180 year history. At 8:30, travel with costumed guides on a special Haunted Dahlonega- Spirits, Legends, & Lore tour. Walk the town for even more fantastic history & tales about this old Gold Town. The tour will finish in front of the museum at 9:45pm.