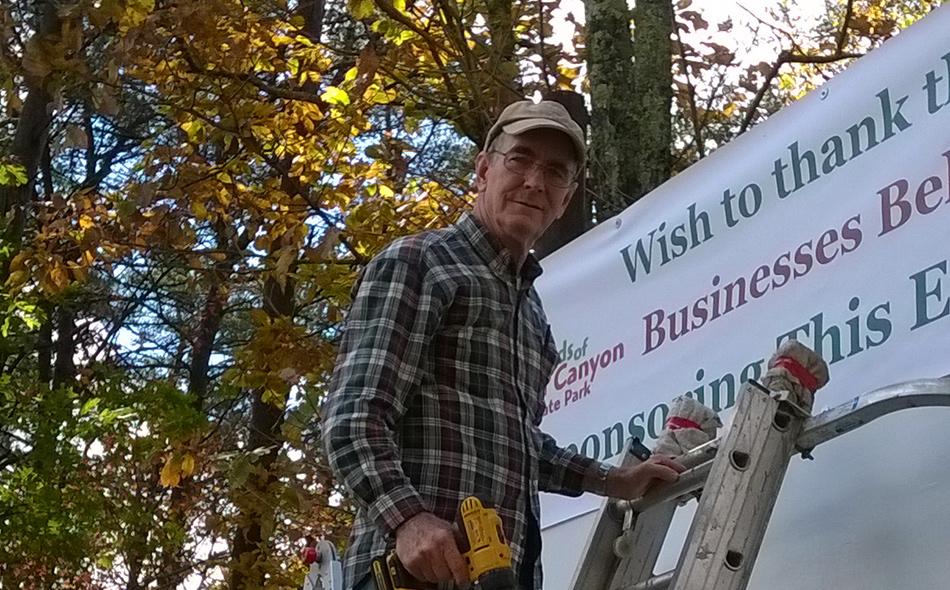 From avid camper to avid volunteer, Mack Cochran and his wife, Becky, are a couple of Cloudland Canyon State Park's biggest fans! Mack has been a long time member of Friends and started volunteering with Friends of Cloudland Canyon in 2011. Since that time, he has contributed over 400 hours of volunteer service through a variety of projects. 
"Whatever he's asked to do, he does it with a smile," says Dena Abell, fellow Friends volunteer and Friends of Cloudland Canyon Board Member.
One of his biggest volunteer projects is helping to coordinating and organizing the annual Mountain Arts and Crafts Celebration (taking place May 13 and May 14).  This annual festival grows more popular with each passing year, attracting over 100 unique exhibitors displaying their hand-crafted items and mouth-water foods. Live music really sets the tone making this whole celebration a great time for the entire family! 
Mack does an outstanding job helping Friends of Cloudland Canyon with fundraisers as well. These funds allow Friends of Cloudland Canyon to accomplish various projects and programs at the park, such as the recycling program, educational programs at the park's interpretive center, and keeping the park's most popular trails cleared. 
Thank you, Mack, for all the incredible work you are accomplishing and making Cloudland Canyon an even more beautiful, safe place for all to enjoy!