Red Top Mountain State Park
Special Story - Mountain Music Series Postponed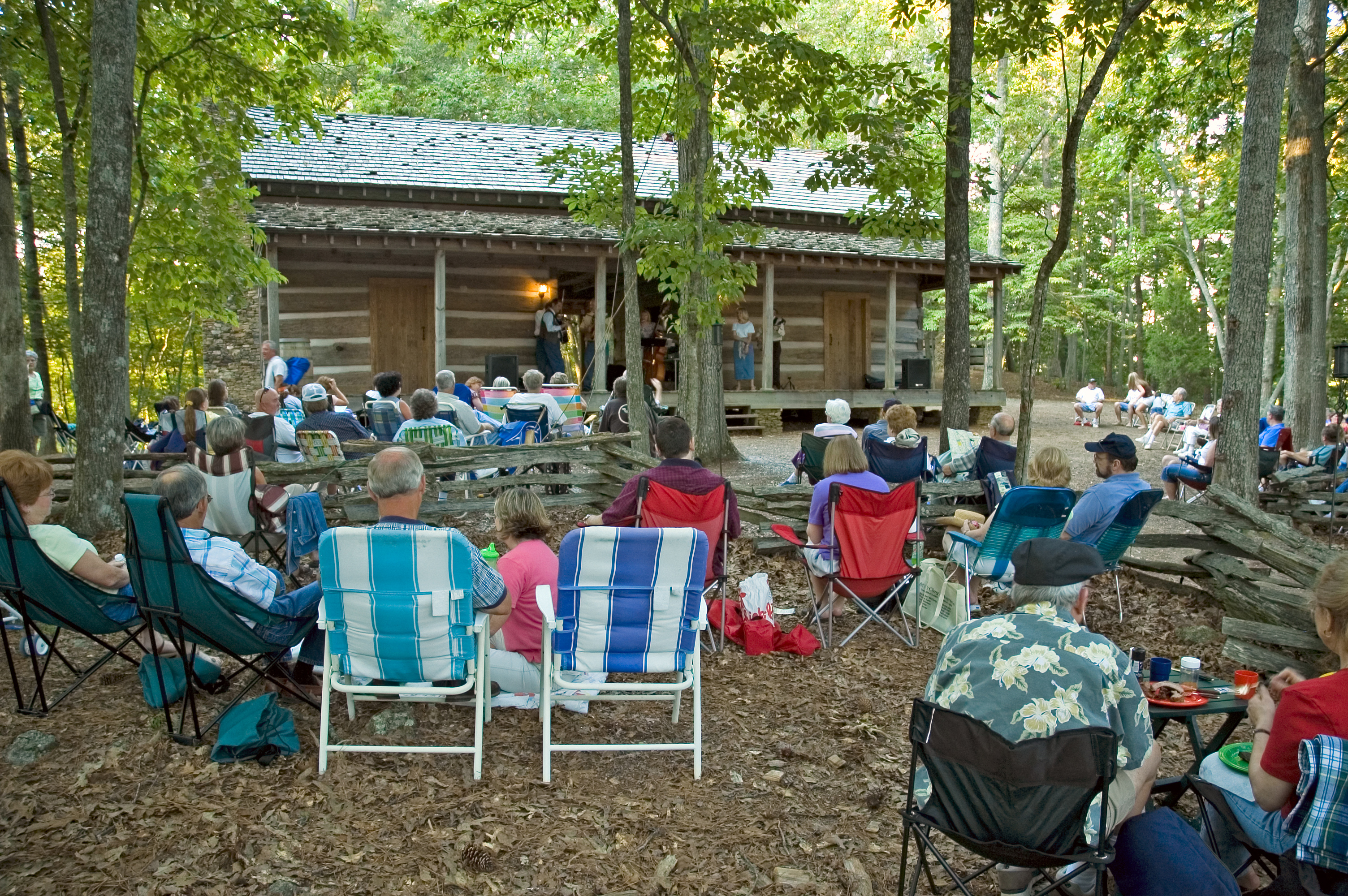 As many of you may already know, Red Top Mountain State Park's Park Office facility suffered a fire on Father's Day 2016. Though the damage was extensive, no one was injured in the fire and all animals made it out safely. With the generous support of Friends of Red Top Mountain State Park, we were able to continue with our 2016 summer event schedule with little changes, including the Summer Bluegrass Concert Series.
As we approach the summer of 2017, we are still without a Park Office facility and its amenities. During...
Read More
Volunteer with this Chapter
Haunted Halloween Hayrides at Red Top Mountain
It takes over 50 volunteers per night to make this event incredibly successful and we need your help!
October 14, 15, 21, 22, 27 & 28 from 6:00 to 10:30 - Sign up for any or all shifts!
Our volunteers have a great time helping families make the most of their spooky Halloween experience.  We provide you with a light dinner each night, a free t-shirt for volunteering and the opportunity to win some great thank-you prizes!  Join us!  You'll be glad you did.  Here are a few of the duties we have available:
Traffic Control - Help people get their cars where they need to be and then find their cars afterward.
Haunting - Haunting is a very special responsibility and will require a costume and adherance to our Haunter Guide.
Check in/Concessions - You'll help get guests checked in, help with ticket-taking and helping guests on and off their rides.
General Duties - There are simply so many things that need to be done, they can't all be listed here. Choose general duties if you're willing to work anywhere.
Sign up for whatever interests you and we will follow up via email with more information.
**Free parking and a t-shirt for all volunteers!**
Join us for a great day of giving back on Your State Parks Day at Red Top!
We'll be working on our outdoor classroom!  All ages are welcome and we hope to see you there!  Refreshments and tools will be supplied but you may want to bring a pair of gloves and a water bottle.
Demonstrators and helpers are needed for this event.  Demonstrators need to be in period costume demonstrating an appropriate skill from the 1860s.  Helpers will assist guests with candle dipping, pioneer toys and other crafts.
Red Top Mountain State Park Volunteer Mailing List