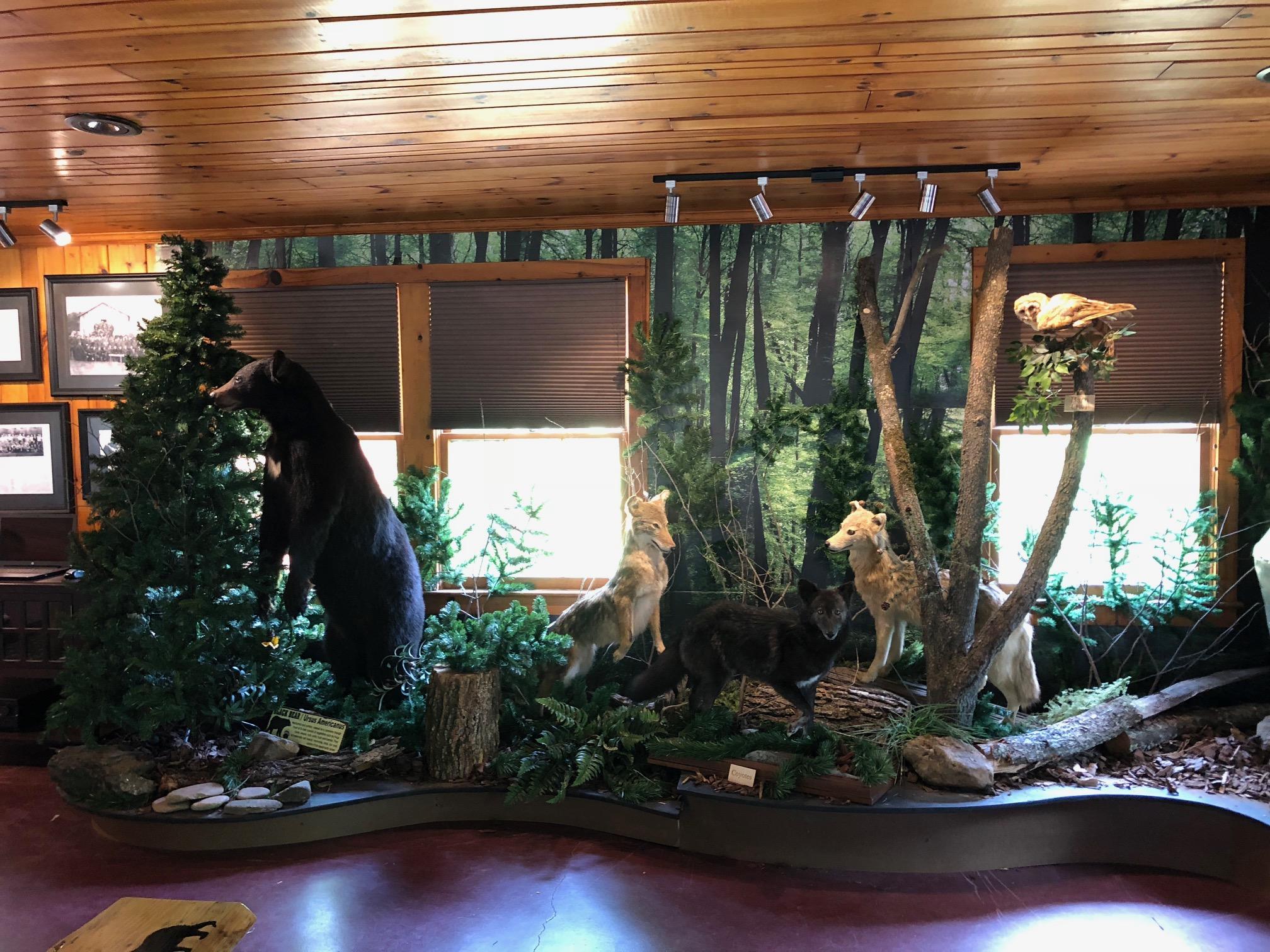 Helen, Ga. is the home to beautiful mountain views and lively entertainment. It is also the home to Unicoi State Park where Friends of Unicoi State Park volunteers spends all their spare time sprucing up and preserving one of the busiest parks in North Georgia.
Friends of Unicoi State Park is an exciting group of individuals: Chairperson - Bud Stinson, Vice Chairperson - Anke Stinson, Secretary - Kathryn Vazquez, and Treasurer - Jackie Burkhalter. With an average of 1500 volunteer hours per year, this group of volunteers works diligently with the Park Manager to see that every event is top notch, every workday is organized and the priority projects are completed, and they always show great hospitality for the park visitors.
The past three years the Friends of Unicoi have spent the majority of their time updating the discovery room, The Friends Wildlife and Heritage Center, at the Visitor's Center in the campground. Receiving $15,000 in Chapters In Action Grant funds and $5,000 of their funds, the discovery room has been updated with lots of educational materials for all. You'll find a replica log cabin, a wall displaying pioneer tools, an exhibit featuring Native American history, and much, much more from taxidermist deer to black bear and even the state bird, the Brown Thrasher. The Heritage Center is accessible via a wheelchair ramp, and it also includes Braille signage. Accessibility AND educational, you don't want to miss these spectacular displays.
When planning your visit to north Georgia and Unicoi State Park, be sure to check out events happening at the park. Don't forget, Unicoi is an Adventure Park where you can enjoy ziplining and archery, paddle boards, kayaking, and many more activities.
Event Calendar, https://www.unicoilodge.com/
Be sure to follow Friends of Unicoi State Park on Facebook. https://www.facebook.com/Friends-of-Unicoi-State-Park-178483075520096/