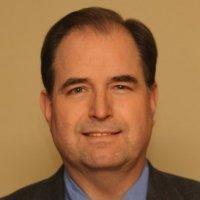 Tom Johnson, Chairman
Accenture, Retired
Tom recently retired from Accenture as Managing Director where he was responsible for a worldwide organization of Information Technology professionals developing and supporting software solutions for Fortune 500 clients. He has over 34 years of experience in the IT industry and traveled extensively in support of his clients. Tom has been married to Wanda for over 33 years and they live in Roswell, GA with their two dogs and three cats. Tom and Wanda helped launch the Friends of Red Top Mountain state park in 2001, and have been avid supporters of National, State, and local parks for many years. They are avid outdoors enthusiasts, and spend as much time as possible enjoying and photographing nature. Tom is also a member of the Ga Press Association and photographs sporting events in the Atlanta area including the Atlanta Falcons and Ga Tech athletics.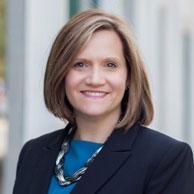 Sarah Visser, Vice-Chair
Assistant Branch Chief, Land Protection, Georgia EPD
Sarah Visser has a background in nonprofit management enhanced by extensive experience working with environmental agencies. She joined the Keep Georgia Beautiful Foundation (KGBF) in May 2011 as its first Executive Director; guiding Keep Georgia Beautiful's transition from a state program to a nonprofit. Sarah supports the work of 78 local Keep America Beautiful affiliates, the largest network in the nation, as they build sustainable communities through litter prevention, waste reduction, recycling, water resource management and community greening.
An expert in board development and community engagement, Sarah is a member of the Keep America Beautiful "NextGen" team for curriculum development, is one of nine KAB National Trainers and has provided training and facilitation services for local, state and national organizations. She is the 2014-2016 President for the Keep America Beautiful State Leaders Council and has also served on the Keep DeKalb Beautiful board and Georgia's Project Learning Tree Steering Committee. Sarah is a current member and a past president of the Georgia Urban Forest Council. Prior to joining the Foundation, Sarah spent more than ten years in state government, first with the Georgia Department of Community Affairs' Keep Georgia Beautiful Program and then at the Georgia Forestry Commission as the Program Manager for Georgia's Growing Green, a federally-funded job creation and tree planting grant program. In 2013, Sarah was named to the Atlanta Business Chronicle's inaugural "50 People in Sustainability" list and in 2014 to Georgia Trend's "40 Under 40". Sarah holds a Master of Public Administration degree from the University of Georgia. She lives in Grayson with her daughter Norah and pet cat, Lily.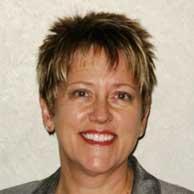 Marcy Williams, Secretary
Past President, Friends of Cloudland Canyon
Marcy's career has spanned a variety of interests. She spent over twenty years in the retail grocery and consumer goods industry with emphasis on merchandising, operations, and marketing, followed by experience in the non-profit sector as marketing and media relations director for the Alabama Symphony Orchestra. Marcy and her husband George then formed their own consulting firm, Chooch & Warbucks, to provide guidance, counsel and practical advice to businesses and non-profit organizations. Some of her favorite projects included: managing the implementation of a grant from the Appalachian Regional Commission to create an Alabama Artist Directory and curriculum for a series of business development seminars focused on the artistic sector in a five-county area; organizational process and administrative guidance to a retained executive search firm; strategic planning facilitation for Children's of Alabama and St. Vincent's hospitals Auxiliary Boards; and business development for an internet-based ticketing system designed for tourist railroad museums. Since moving to Cloudland, Georgia three years ago, she has been active with her homeowners' association, the Chattanooga Area Food Bank, and has accumulated over 600 hours of volunteer time with Friends of Cloudland Canyon State Park. She served as President of that organization in 2017, and remains on its board of directors. Marcy and George enjoy home remodeling projects, hiking, international travel and visiting their two granddaughters, Emma and Maddie.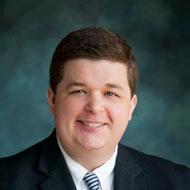 Matt Donaldson, Treasurer
Chief Financial Officer, Durden Banking Company
A native of Twin City, Georgia, Matt Donaldson attended East Georgia State College and graduated Cum Laude with an Associate in Science in Business Administration. After finishing at East Georgia State College, Matt graduated from Georgia Southern University, with a BBA in Finance in May 2013. Along with Georgia Southern and East Georgia, Matt has graduated from Georgia Banking School at the University of Georgia, and the Georgia Academy of Economic Development. In May 2019, Matt completed his studies at the Graduate School of Banking at Louisiana State University.
Matt started working with Durden Banking Company, Inc. in Twin City in 2006 during high school and continued working throughout college. After completing his degree at Georgia Southern University, he accepted a full-time position with the bank. Currently, Matt serves in the position of Chief Financial Officer.
Matt is involved with multiple organizations. He is the President of the East Georgia State College Alumni Association, Trustee of the East Georgia State College Foundation, Board Member of the Development Authority of Twin City, President of the Friends of George L. Smith State Park, Board Member of the Georgia Southern University College of Business Young Alumni Board, and Treasurer of the Adam Brinson Historical Society. In 2018, Matt was chosen by the Georgia Southern University Alumni Association for the 40 under 40 Class.
Matt was elected to public office in 2015 and currently serves as Mayor of the City of Twin City. In 2021, Governor Brian Kemp appointed Matt to represent the 12th Congressional District on the Georgia Board of Education. On the Georgia Board of Education, Matt serves as Parliamentarian and serves as Chairman of the Budget Committee.
Matt is a life-long resident of Twin City and loves his small town.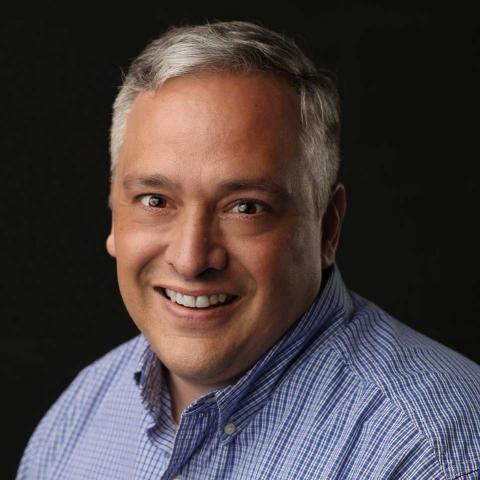 Damon Kirkpatrick, President & CEO
After serving as a volunteer for four years with the Friends chapter at Red Top Mountain State Park, Damon joined the organization in 2007. Following a decade-long career in the technology industry with AT&T, Hewlett-Packard and Agilent Technologies, Damon brought his experience to bear in solving some of our early technology challenges. After accepting the position as Director in 2011, Damon oversaw Friends operations from chapter development and fundraising through to marketing and social media. In 2022, Damon was selected by the board of directors to become President and CEO. He currently lives in Rome, Georgia with his family.
---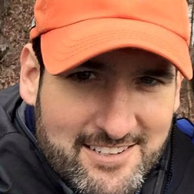 Scott Brady
Scott is a Financial Advisor with Northwestern Mutual Wealth Management. He has been involved with multiple charities such as the Art Reach Foundation and the Decatur Education Foundation. He enjoys spending time with his family, coaching youth soccer and outdoor activities such as camping and hiking.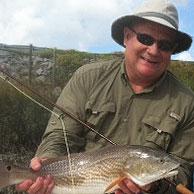 Andy Fleming
Andy retired from Friends after serving for over fifteen years as Executive Director. He remains on the board of directos. Prior to that, Andy had served more than 25 years in leadership positions creating, leading and managing local and national nonprofit organizations in Paralympic sports. From its inception in 1990 to its successful conclusion, Andy served as president and chief executive officer of the 1996 Atlanta Paralympic Games – the world's second largest sporting event in 1996. Following the 1996 Paralympics, Andy led the creation and development of BlazeSports America, a national nonprofit organization serving children and young adults with physical disability. Andy has served in a variety of volunteer capacities, including ten years on the U. S. Olympic Committee's Committee on Sports for the Disabled, as a member of the board of trustees of Leadership Atlanta, the board of directors of the Atlanta Convention and Visitors Bureau, and is an active member of the Atlanta Rotary Club. Andy is an avid outdoorsman enjoying fly fishing and kayaking with his wife, Marina.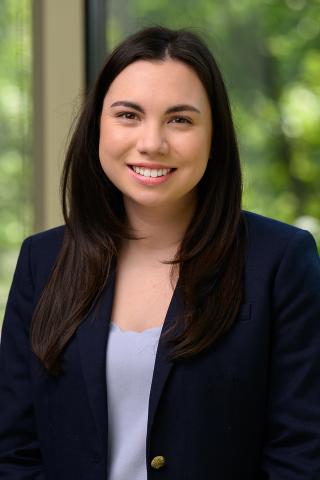 Megan Freeman
Megan Freeman earned a BA in Environmental Science and English from Emory University in 2022. An interest in how individuals can make a difference in large-scale efforts and a life-long love of the outdoors led her to pursue sustainability after graduation. Currently, Megan is a Recycling and Waste Diversion Analyst at Cox Enterprises and supports Cox's journey to Zero Waste to Landfill by 2024. A Gainesville native, Megan enjoys trekking through the foothills of the Blue Ridge mountains and exploring North Georgia's wide array of antique shops.
Phil LaRue
An outdoor enthusiast from a young age, Phil spent many hours hunting, fishing, and riding horses on his grandparents' 400 acres outside Greensboro, Georgia, frequently hiking and camping in the surrounding woodlands. In 2009, he attended the inaugural planning meeting for the Friends of Chattahoochee Bend State Park (FoCBSP) and immediately began volunteering. He was elected to the FoCBSP Board in 2016 and elected President in December 2018. Retiring
from a 36-year career with the Air Force Reserve gave Phil the ability to devote more time to volunteering with Friends and being in the outdoors. He's assisted with several programs at Chattahoochee Bend including Junior Ranger Camp, First Day Hikes, and teaching Geocaching 101, and he leads the popular Hike and Paddle program hosted by the Friends. Additionally, Phil is the leader of the Newnan Hiking Club, a group that holds monthly hikes across the state,
frequently at our wonderful state parks. In 2020 Phil became certified in Wildland Firefighting and assists the Department of Natural Resources, Resource Management Team in conducting prescribed burns at parks such as James H. "Sloppy" Floyd and Panola Mountain, as well as his home park of Chattahoochee Bend.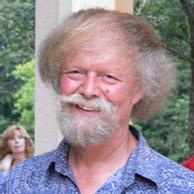 Burt Weerts
Upon graduating from the University of Wisconsin in 1965, moved to Georgia to work as a Regional Planner for the Oconee Area Planning Development Commission in Milledgeville, Georgia. In 1972, accepted a position with the Bureau of State Planning and Community Affairs where I helped produce State Comprehensive Outdoor Recreation Plans. After Governor Jimmy Carter reorganized state government, I moved to the Georgia Department of Natural Resources where I eventually headed up the Funding Unit. This unit was responsible for administering the federal Land and Water Conservation Funding Program. Later moved to the State Parks and Historic Sites Division where I eventually became the State Parks Director in 1995. During this time I founded the Friends of Georgia State Parks. After retiring in 2002 became involved with several nonprofit organizations.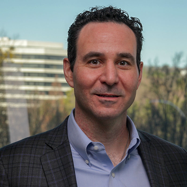 David Zafft
David is a director in the Transaction Advisory Services group at Aprio with approximately 20 years of audit, merger and acquisition due diligence and valuation experience. Prior to joining Aprio, he was a member of Ernst and Young's Transaction Advisory Services practice from December 2005 through January 2019.
David's primary industry focuses are industrial products, manufacturing, technology, chemicals, distribution, retail and consumer products and healthcare. He has worked on transactions varying in size from $25 million to approximately $15 billion. His significant experience serving domestic and multinational companies ensures that the right solutions are brought to each project in order to facilitate a timely and well-integrated transaction process. Further David's post-close experience has assisted client's in achieving the maximum returns on their investment.
In addition, David's work as a member of Ernst and Young's corporate development team has exposed him to the same challenges and obstacles his client's encounter on a day-to-day basis.
David is a graduate of Indiana University with a Bachelor of Science in Business majoring in Accounting and Finance. He also has a Masters in Business Administration from Washington University. David is a certified public accountant in Georgia and Missouri as well as a Chartered Financial Analyst and a Member of the Royal Institute of Chartered Surveyors.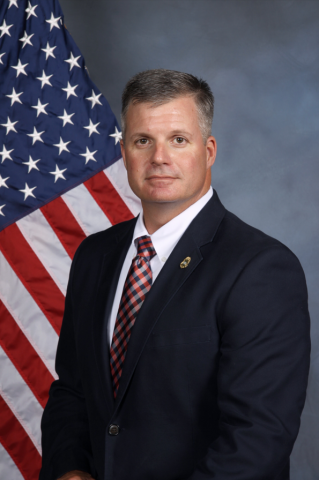 Walter Rabon
Walter Rabon currently serves as Commissioner for the Department of Natural Resources and serves as an ex-officio member of the board. He first began his career with DNR in 1993 as a Conservation Ranger, now referred to as Game Wardens, and worked his way up through the Law Enforcement Division, serving as a Major before stepping into the Deputy Commissioner role. Rabon earned a bachelor's degree in Public Administration from Brenau University and a master's degree from Columbus State University. He and his wife have three sons and reside in Jasper County.