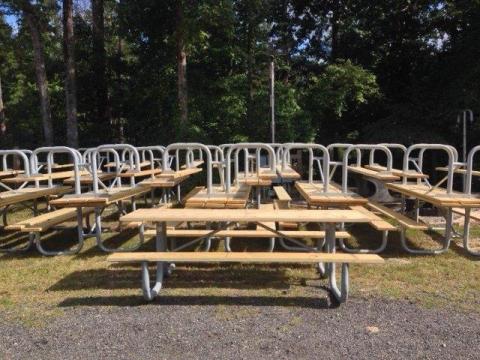 Our Mission
The mission of Friends is to partner with, promote and preserve Georgia State Parks & Historic Sites. Statewide, Friends works to raise awareness of the economic and intrinsic values of Georgia's greatest treasures. We work with state and community leaders to help make sure that our natural and cultural resources are well protected, well maintained and well preserved for generations to come.
Our Chapters
At the local level, more than 50 chapters work with their respective sites to support individual projects and programs. Statewide, volunteers contributed more than 75,000 volunteer hours last year. That equates to an in-kind value of over $1.5 million. In addition, our chapters raise funds to support local projects and programs that help make our parks and historic sites some of the best in the nation.
Friends is entirely supported by our members and donors. You can add your support now by becoming a Friends member or by making a donation.