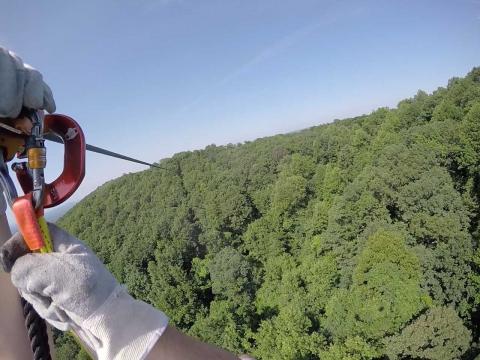 Have you seen the latest edition of Georgia's Great Places yet? This is one of our best editions so far. Inside you'll find a guide to Georgia's State Parks golf courses, great Family Getaway Destinations, and so much more! 
Learn about Georgia's unique and diverse snake population and some of the issues they face. You'll also learn how DNR helps protect and promote these radical reptiles! We also officially announced the Friends Legacy Society. Joining the Legacy Society is simple.  As soon as you make plans to remember Friends of Georgia State Parks with a gift, just let us know.  We will add you to the membership list.  It is that simple!  As a member of the Legacy Society, you'll receive:
A lifetime subscription to Georgia's Great Places, our magazine highlighting our parks and many other Georgia adventures.
Monthly email newsletters helping you find new adventures and new, member only specials to help you save as you explore Georgia.
A small thank you gift from us.
Ever wished you could fly? Learn about Georgia's Adventure Lodges featuring: zip lines! You can also learn all about the history of Georgia through A Guide to Georgia's Forts. There's also a special spread Just for Kids! We featured Unicoi State Park's brand new visitor center. And, you can learn about one of Georgia's rare gems, the black coyote. 
This is a wonderful issue of our seasonal magazine and we're so glad to be able to share it with you. Below you will find: a link to the magazine, for information about the Friends Lagacy Society, and all of our social medias!
If you participate in any of these adventures, learn anything new, or complete the kids spread, be sure to share your thoughts and pictures with us on Facebook, Instagram and Twitter
Don't forget your Friends membership to save on your visit. Aren't a member yet? Click here to become one today! Want to help make even more projects like this possible? Consider donating here or planning to give here.