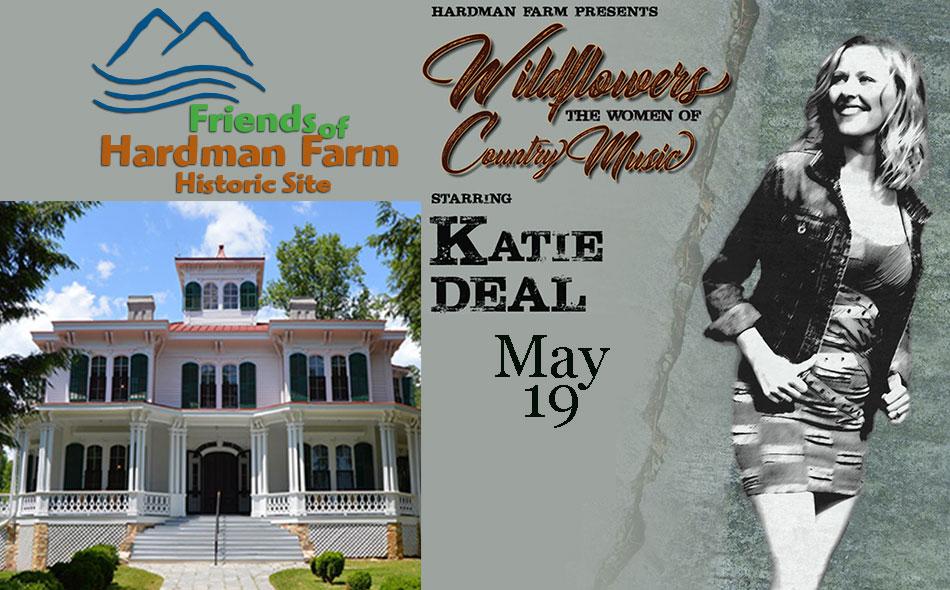 Wildflowers: The Women of Country Music - live music and BBQ! 
Katie Deal is bringing her talents once again to Hardman Farm Historic Site May 19th, 2018. Featuring a live country trio, this tribute will honor legends such as Loretta Lynn, Patsy Cline, Dolly Parton, Tammy Wynette, Reba McEntire and many more! Join Katie Deal as she explores the significance of country music hits like "It Wasn't God Who Made Honky Tonk Angels," "Stand By Your Man" and "9 to 5." Tickets are on sale now and benefit Friends of Hardman Farm as they work to preserve and protect this significant historic site in Sautee Nacoochee, GA. 
The concert starts at 5:00pm but the gate opens at 3:00pm so make sure to come early and enjoy the site! Tickets are only $29/each. 
Located at Hardman Farm State Historic Site
143 Highway 17, Sautee Nacoochee, Ga. 30571
Free parking and admission to grounds out-buildings
Bring your own seating  -  Food will be available for purchase
Purchase your tickets today by clicking here
The concert will be held rain or shine and there will be no refunds available.