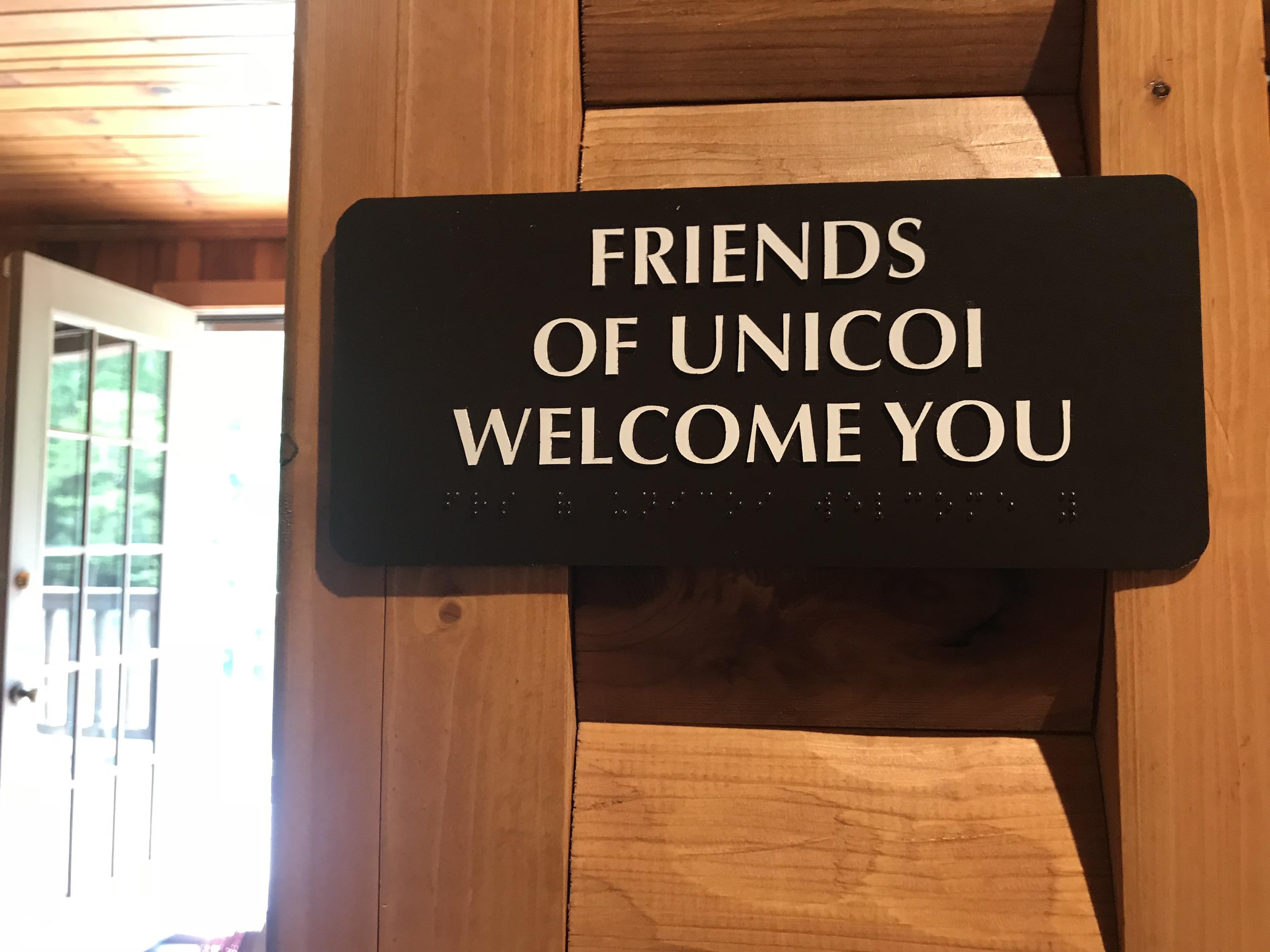 Unicoi State Park's Friends volunteers have recently updated their discovery room, the Friends Wildlife and Heritage Center. The room is full of educational material for all. The new update also includes Braille signage and wheelchair ramps, so everyone has access to this amazing addition.
For history lovers, the room features a replica log cabin bedroom and Friends volunteers at Unicoi have begun adding an exhibit about the local Native American history. Outside the "cabin" is a wall displaying several tools used by pioneers.
New audio/video equipment plays historical, geographical and wildlife information relevant to the Appalachian area. Along with the new projector equipment, the Friends Wildlife and Heritage Center is furnished with wooden benches made from local trees. The benches were made by a nearby carpenter and each features a carving of an animal native to the area. On a similarly crafted table, you can feel real fox pelts. The touch table is perfect for kids of all ages who like to get hands on.
The room also features a rare sight, the Georgia state bird. The taxidermy Brown Thrasher is on display in a snow scene similar to the one the bird was found in. Brown Thrashers are the only thrasher bird found East of the Rocky Mountains. Keeping the proud bird company are several bears, deer and fellow avians like the Broad Wing and Red Tail Hawks. If canines are more your style check out their Coyote section which features a rare Black Coyote!
This fantastic room would not be possible without Friends volunteers at Unicoi State Park. The Unicoi State Park Friends group applied for the Chapters in Action Grant in 2015, 2016 and 2017. This grant is funded by membership sales and donations. Thanks to all of your efforts, Unicoi State Park is able to continue expanding their Friends Wildlife and Heritage Center!
Consider donating to Friends to make amazing places like this possible. You can donate by clicking here.