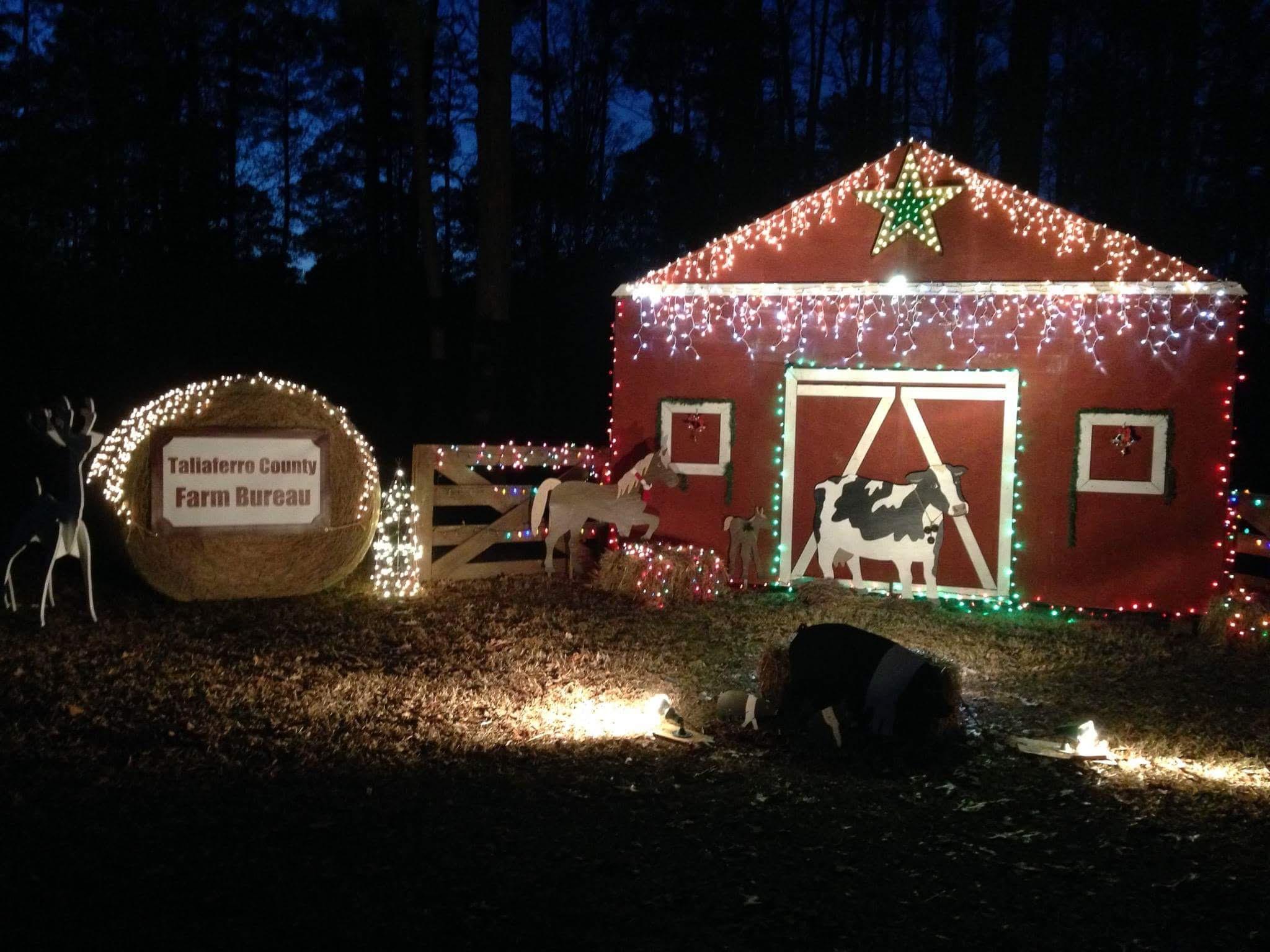 What better way to celebrate the Holidays than with lights? And what better place to see beautiful light displays than at one of Georgia's stunning state parks or historic sites? 
Christmas trees were first adopted near the end of the Medieval Era; however, the modern Christmas tree wasn't seen until the 18th century. The original tree was a small laurel branch that was commonly decorated with apples, which later evolved into shiny red balls, and wafers. In Germany, the trees were lit with candles. Small candles would be glued to the branches of the tree by melting wax onto the branch and then pressing the candle into the wood, alternatively, some were affixed with pins. In the early 19th century, the trees finally came to Europe and Russia, where they were decorated with traditional candles and ornaments. 
They were mostly restricted to upper-class homes, that could afford the wasted candles. Then, in 1906, a charity fund was set up to allow poor London children to have trees. Eventually, their use became widespread. By the mid-1920s, the trees were seen in almost every home, during the season. Once electrification became popular, trees were quickly decorated with electronic lights instead of the traditional candles. These electric lights were so popular that Americans in the 1960s began lining their front lawns with them. This lead to the modern tradition of Holiday lights!
This year, come check out these traditional beauties at one of Georgia's state parks. 
Every Friday, Saturday, and Sunday, through Christmas, visit A.H. Stephens and check out their 10-acre event field, which will be full of Holiday light displays from loads of volunteers, site partners, and local businesses. Sloppy Floyd is also full of cheer on Fridays, Saturdays, and Sundays. Walk or drive through their Christmas Lakeside Light Show. On Saturday, December 14 Vogel State Park will be hosting their 15th Annual Tree Lighting. Before the lighting, there will be hayrides, music, and plenty of other festivities! The event is free for the public, however, please bring an unwrapped gift for a child 12 or younger to donate to the Sheriff's Department. 
For full pricing and reservation details, times, and contact information, click here.
Have a very happy Holidays! And, if you do get to check out any of these events, be sure to share your pictures with us on Facebook, Instagram and Twitter
Don't forget your Friends membership to save on your visit. Aren't a member yet? Click here to become one today! Want to help make even more projects like this possible? Consider donating here or planning to give here.