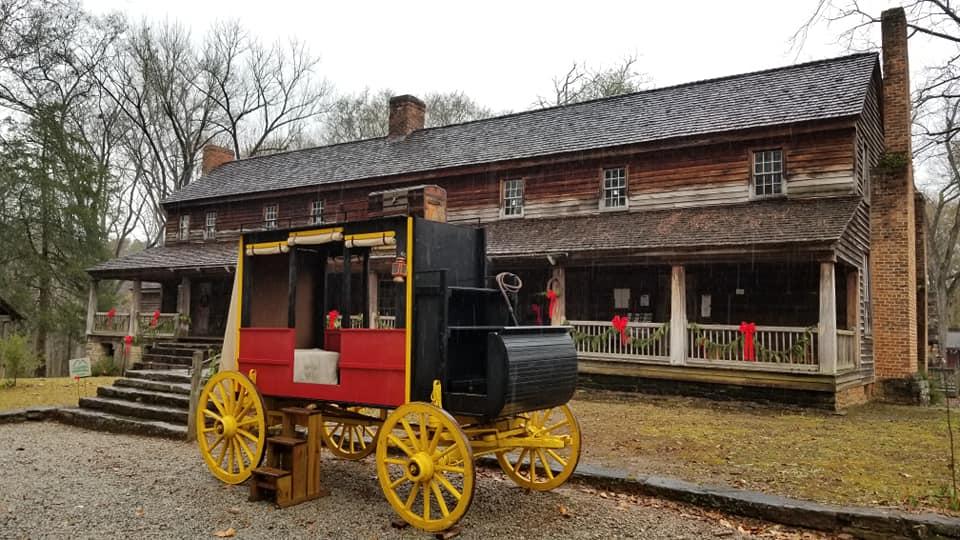 Prior to the existence of a toll road from the Tellico Block House to the Tugaloo River known as the Unicoi Turnpike a path existed over the entire route of the turnpike. In general, this was known as a Cherokee Trading Path. The Cherokee had a number of names for this path, and some of these names were used to describe other paths in the same area as well. 
The Cherokee Indians established a network of "trading paths" throughout the present-day South Carolina, North Carolina, Georgia and Tennessee. The earliest written mention of this network of paths was in the 1682. In 1721 the term "Overhill" was introduced by South Carolina to describe the Cherokee who were not a part of the South Carolinians called the Lower Towns and Upper Towns. 
What became the Unicoi Turnpike was known by a number of names and a number of spellings including Unicoy, Unaka, or Unega, all of which appear to be variations of spelling of the Cherokee word for white. According to James Mooney the Cherokee also referred to this path a Wachesa Trail. One of the Cherokee towns one the trail in Tennessee was known as Wachissa. 
Until the Unicoi Turnpike was complete settlers in north Georgia simply referred to the road as the "old trading path" or the "Unicoi Road." When the road was completed and tolls were charged, settlers continued to call it Unicoi Road or Unicoi Pike. 
Generally, the Trading Path that became the Unicoi Turnpike began at Tellico Block House on the Federal Road between Ramhurst and Knoxville, entered the Tennessee mountains at Unicoi Gap and traveled east to the area of present-day Murphy, North Carolina. From here the path turned south, followed the Hiawassee River to its headwaters just below the northern entrance to Georgia's Unicoi Gap. 
Once through Unicoi Gap the path generally followed Spoilcane Creek to the Chattahoochee River As it dropped some 800 feet from Unicoi Gap towards Sautee, the road crossed Spoilcane Creek and Chattahoochee River 11 times, basically creating switchbacks for people who used the trail. 
Once it was in the Sautee-Nacoochee Valley the road continued east as the Chattahoochee turned south. The Sautee Store is built on the site where a road from The Crossings (present-day Clayton, Georgia) met the Unicoi Turnpike. This road was also part of the Cherokee Trading Path network and joined roads to present-day Virginia, Maryland and Pennsylvania. 
From Sautee-Nacoochee to Toccoa the road passed through the northeast Georgia Mountains and reached Travelers Rest Inn ( Travelers Rest State Historic Site) In the 1700's the Cherokee village of Tugaloo (Tugaloo Old Town) sat on the river (now Lake Tugaloo) and Indians from the Overhill Trading Path could cross and meet another network of paths that joined the Lower Towns and Upper Towns villages.