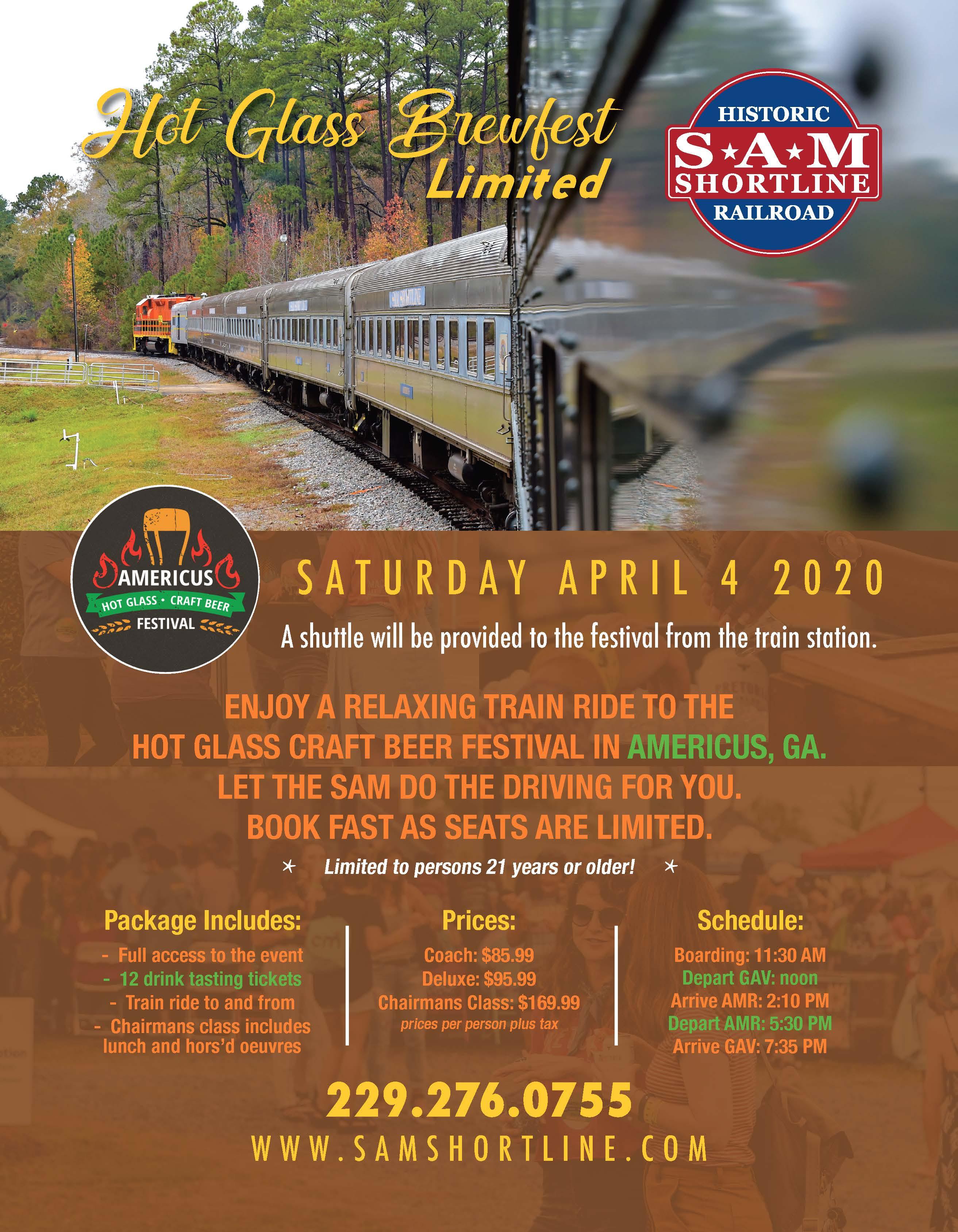 Hot Glass BrewFest Limited
On April 4, SAM Shortline Railroad will have an excursion trip from the Georgia Veterans Depot to Americus to attend the Hot Glass BrewFest Festival.
Enjoy a relaxing train to Americus to enjoy the Festival and let SAM do the driving.
There are several different packages available which include admission to the event and drink tasting tickets.  The train ride is limited to persons 21 years or older.
For ticket information call 229-276-0755 or go online  at  WWW.SAMSHOTLINE.COM
Come ride SAM.