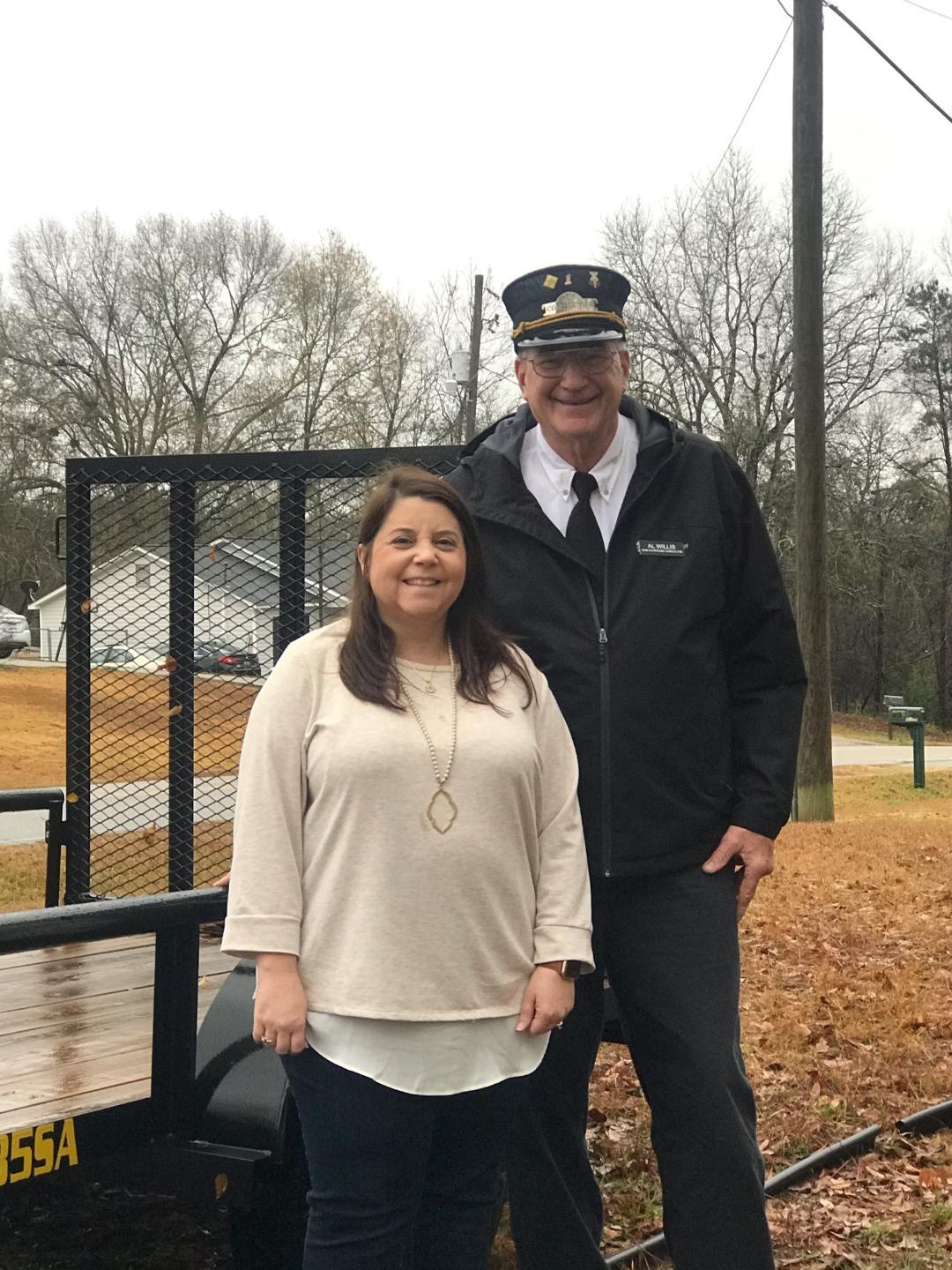 Friends of SAM Shortline Railroad delivers Trailer to Winner of Raffle
As a fundraising project, Friends of SAM Shortline Railroad raffled a Big Tex utility trailer (manufactured in Cordele, Ga.) with the drawing being held On WSST (Cordele) television station on December 29th, 2020.
The raffle was conducted during the 2020 train schedule with local citizens and train passengers supporting the project with approximately $3000.00 being raised. The funds raised will be used to help Friends of SAM Shortline with projects that assist in train operations. 
Ms. Dana Seig of Phoenix City. Alabama was the lucky winner of the trailer.   Conductor Al of SAM Shortline Railroad delivered the trailer to Ms. Seig on January 1, 2021.
Thanks to all who participated in the raffle.
 Come ride SAM!         http://samshortline.com/
Don't forget your Friends membership to save on your visit. Aren't a member yet? Click here to become one today! Want to help make even more projects like this possible? Consider donating here or planning to give here. You can also donate directly to Friends of SAM Shortline, here.