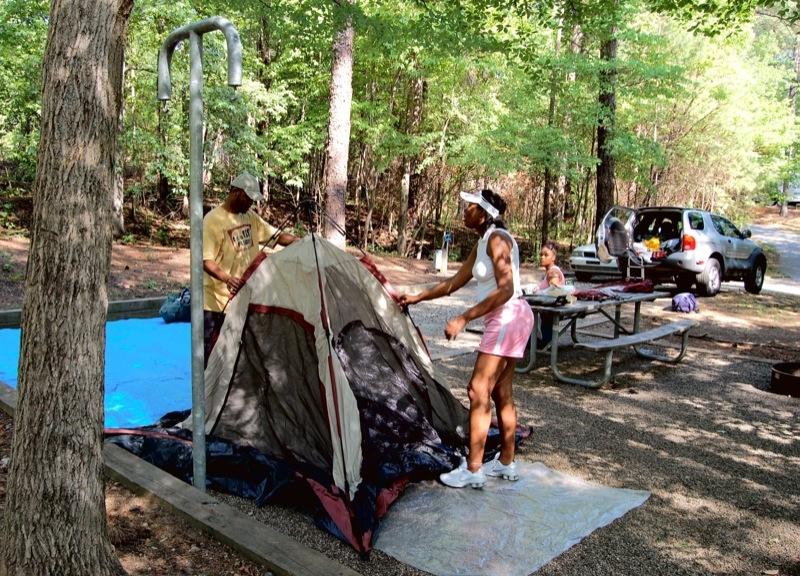 Simply the most amazing variety of camping anywhere.  There is no other way to describe the offerings in Georgia.  From the incredible vistas at the highest parks in Georgia to the cacophony of the night in the south, camping is a great way to get the family outdoors to take in some of Georgia's most amazing places.
Camping takes many differ forms depending on your tastes.  From rugged, hike in campsites all the way to generously sized pull throughs for your decked out RV, you'll find what you need.  
For a completely different camping experience, try a Yurt!  Offered at several parks, yurts are a great way to try out camping without investing in the gear or sleeping on the ground.  Another great start for beginners is the First Time Camper program offered by Georgia State Parks.
Whatever your taste or sense of adventure, you'll save money on camping with a Friends membership.  Free camping and additional discounts are available to members year round.
Check out some of these great sites in Georgia for your next camping adventure and don't forget to pack your Friends membership card.
[module-209]