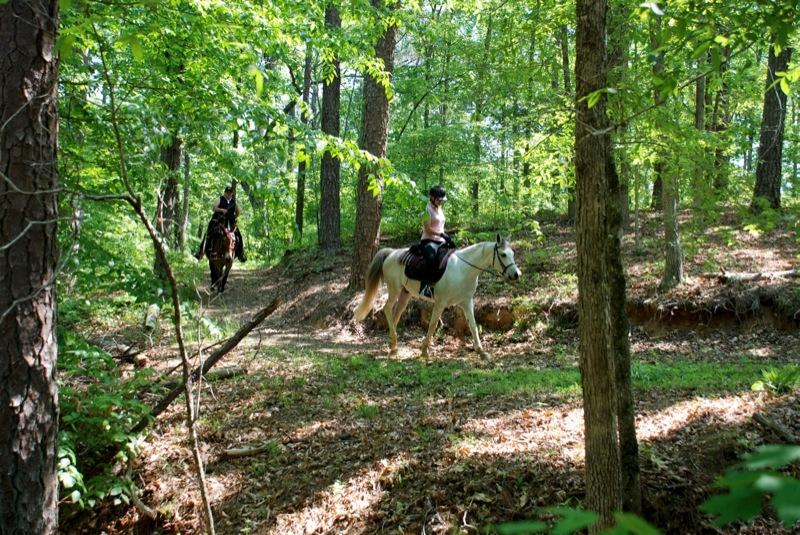 "The equestrian facility is a huge asset for our site," says Peggy Shepard, local chapter president at A.H. Stephens Historic Park. "Keeping the campsite and facilities well maintained not only makes visitors' experiences better, but helps increase visitation and generate greater revenue to help sustain the park."
Friends of Georgia State Parks & Historic Sites through their semi-annual Chapters in Action Program is providing more than $6,000 toward the installation of 13 new picnic tables at the equestrian campground sites at A. H. Stephens Historic Park.  Enhancing the equestrian facility is a priority for both site staff and volunteers. 
Within the past 2 years, Friends has completed 19 campsites, connected electricity to the equestrian campground and built a ten-stall barn.  Further funding and volunteer efforts are needed in order to achieve their goals of renovating the interior of the site's CCC Tower, building a comfort station at the campground, and providing programming and special events for park guests.
The Friends Chapters in Action program has generated more than $100,000 this year alone and over $900,000 since its inception in 2010.  The program supports maintenance, projects and programs for parks and historic sites statewide.  Funding for the Chapters in Action program is generated by Friends members and local donors who contribute time, effort and money to the program.