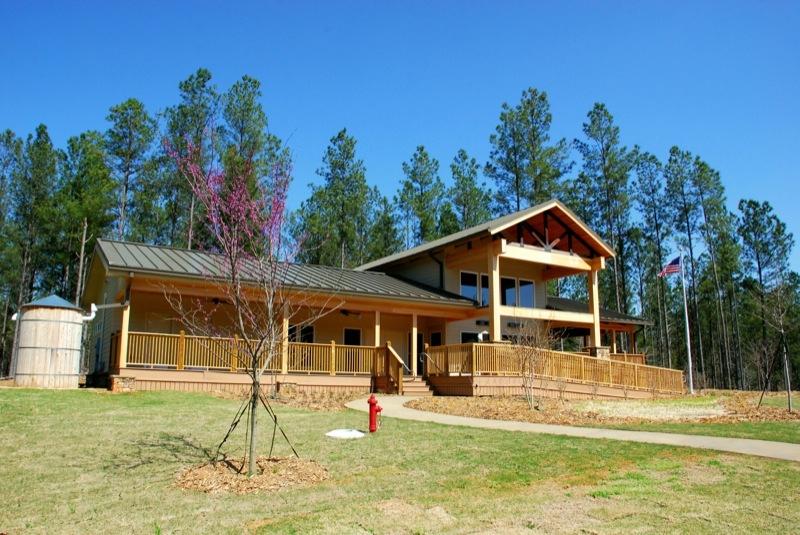 The installation of 3 footbridges along the Riverside trail and two canopied information kiosks at two trailheads at Chattahoochee Bend State Park will be made possibly by Friends of Georgia State Parks & Historic Sites through their semi-annual Chapters in Action Program which is providing more than $8,000 toward the goal.  Trees will also be planted in the park's campground for additional shade.  
Friends anticipates that the success of these projects will draw more visitors to the park's hiking trails, enhance awareness of Chattahoochee River as a valuable natural and recreational resource, and increase the overall recreational use of the park. 
"Our projects are ongoing," says Glenn Flake, former chapter president at Chattahoochee Bend State Park. "We've been working hard since before the opening of this park and will continue to support critical project needs to help improve and build Chattahoochee Bend."
Extensive trail maintenance, river cleanup, and trailhead improvements are ongoing projects for this site and volunteer group. Since the opening of the park in 2011, Friends volunteers have constructed nearly 8 miles of hiking trails as well as other park construction and improvements.  
The Friends Chapters in Action program has generated more than $100,000 this year alone in projects, programs and support for parks and historic sites statewide.  The program is made possible by Friends members and local donors who contribute time, effort and money to the program.