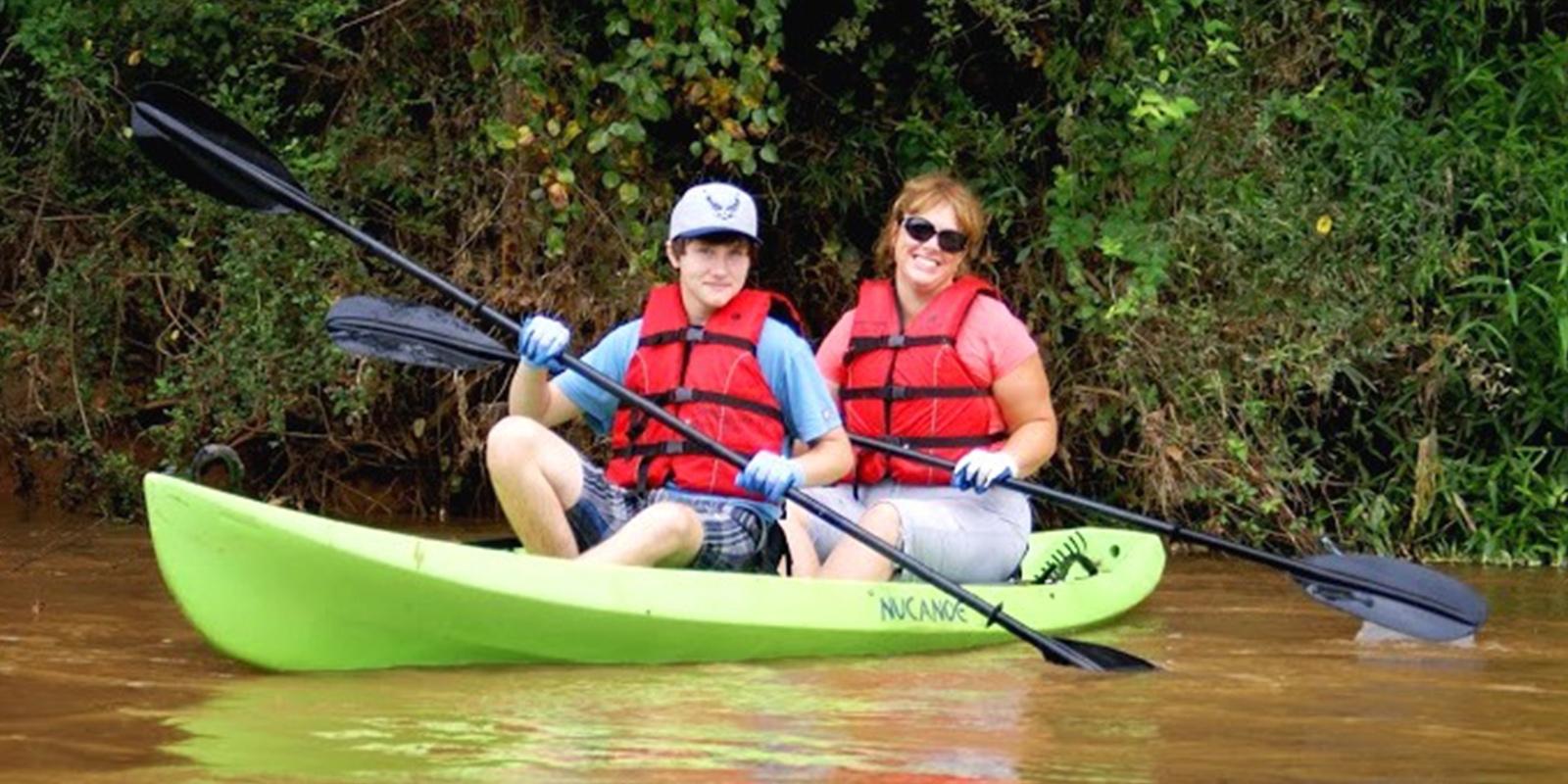 Water sports continue to grow in popularity throughout Georgia. Between the lakes and rivers throughout Georgia, our state parks are prime destinations for many water activities. Chattahoochee Bend State Park in particular is known for its easy access to the Chattahoochee River. The park protects 5 miles of river frontage and a boat ramp provides access to the river.  
This is why Friends recently purchased six NuCanoes for the park.  NuCanoes are an American made watercraft that combines elements of canoes, kayaks, and small boats while maintaining durability and stability on the water.  They're terrific for fishing or simply paddling along the river. Friends also purchased flotation devices for the safety of all users. 
Park visitors have been enjoying the benefits of these added boats for rental uses and for use during special park paddling programs.   
Our sincerest "thanks" to all of our volunteers and support from park staff who help make projects like this possible. If you are interested in boat rentals, call the park office at 770-254-7271.