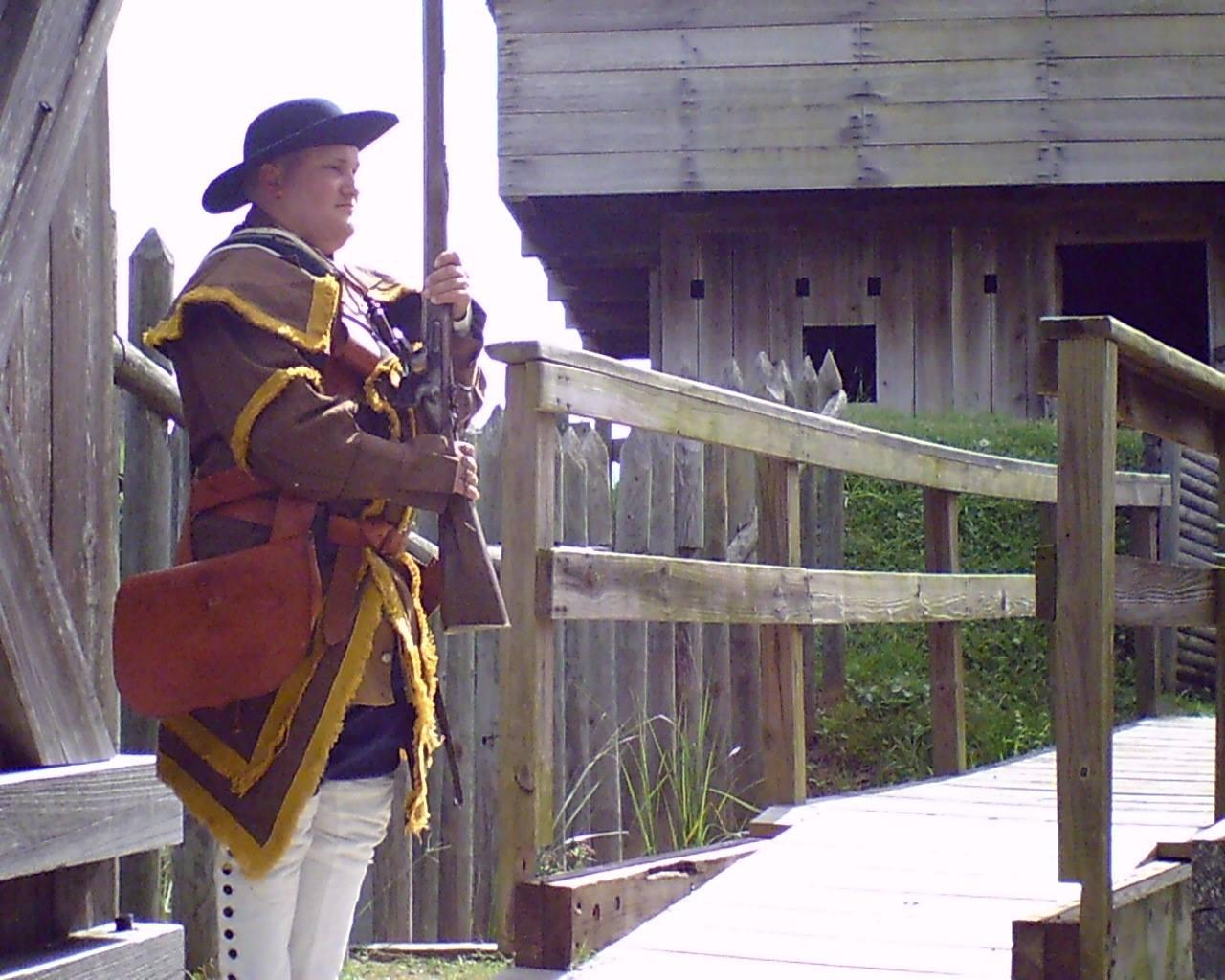 School field trips offer terrific hands-on learning as students are able to escape the classroom and experience hands-on learning.  For many, school trips become unforgettable educational experiences, especially when experienced at a Georgia State Park. In fact, total emersion into the parks' ecology and history is perhaps the best way to experience these treasured placed!  
Georgia's extensive history is highlighted throughout the state's historic sites. One site in particular truly memorializes the colonial military struggles that affected Georgia's early history: Fort King George Historic Site. Primarily, the interpretive staff's aim is to reveal this fort's role in the Southeastern, colonial struggle for empire between Great Britain, Spain, and France. These imperial struggles contributed to a multi-cultural, frontier society made up of many diverse peoples, trades, crafts, and lifestyles.
To make student's experiences even more valuable, the site offers Georgia-Performance-Standards based, cross-curricular lesson plans. These lesson plans provide instructional materials for teachers of all core subjects.  In addition, the lessons are so diverse that multiple learning styles will be accommodated. 
However, if a school field trip isn't an option for your children, plan a family fun day to Fort King George.  Show how fun and education truly can go hand in hand! Join the site for special programs or explore the exhibits.  Bring your friends and family for a terrific day of discovery!
If you'd like to book a tour call 912-437-4770, or email us at ftkgeo@darientel.net.
Please book your group at least a week in advance. 
If you'd like to order your copy of a CD with all of the curriculum units, please call 912-437-4770, or email ftkgeo@darientel.net.
For more information about the educational opportunities at this site, you can visit: gastateparks.org/FortKingGeorge-school