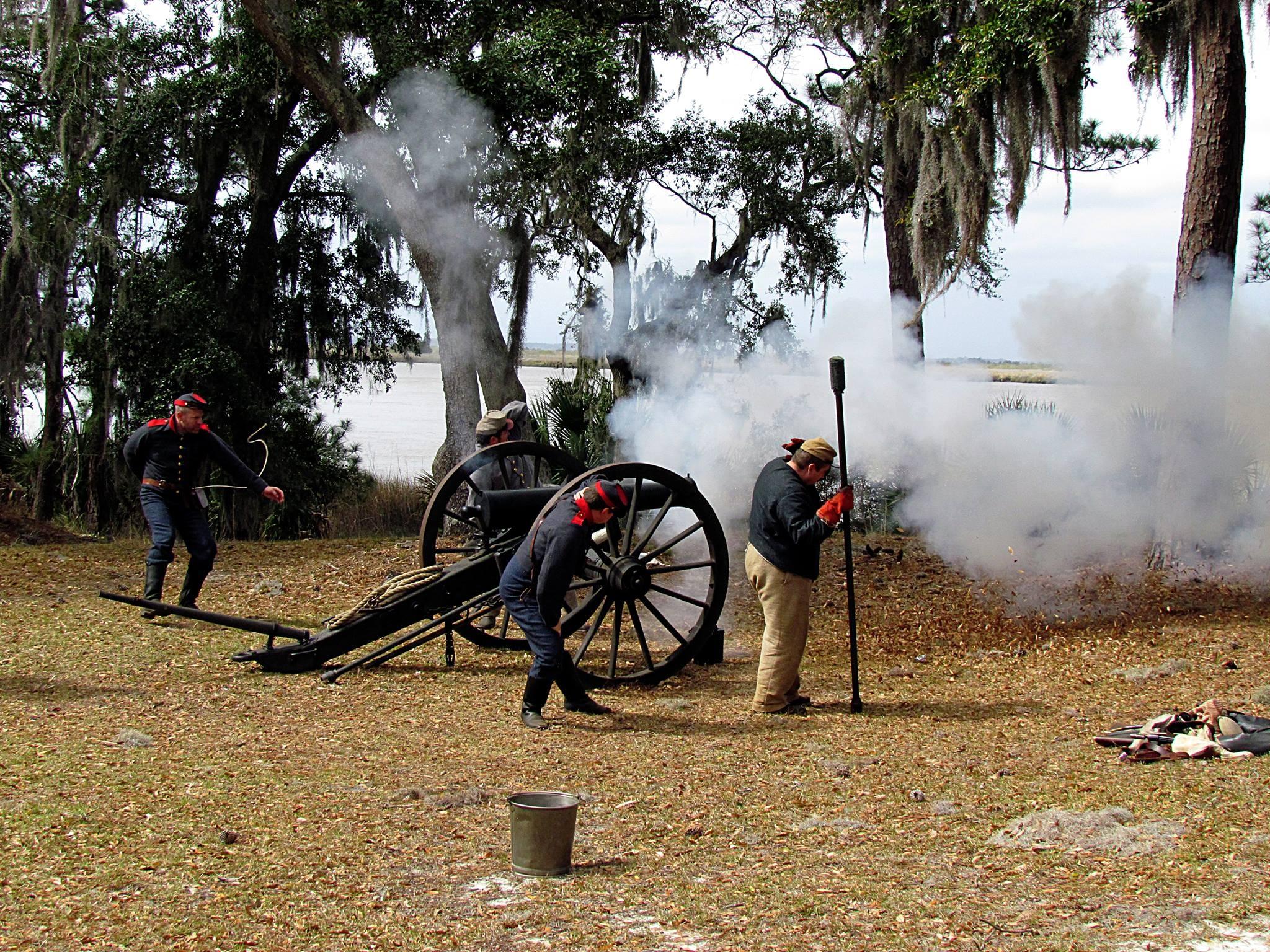 Perseverance is at the heart of Fort McAllister.  This site is the best-preserved earthwork fortification of the Confederacy and was attached several times by Union ironclads.  It wasn't until 1864 that it fell ending General William Sherman's "March to Sea."  Today, this site holds to its history of perseverance, fighting to be the best historic site in Georgia!
Well, we can't say for certain that Ft. McAllister truly holds the title "Best Site" (we think all our state parks and historic sites are uniquely incredible), but we can say that the staff and local Friends volunteers are working very hard to ensure that your experience at this site is the best that it can be.  The giant live oaks, Spanish moss, salt marshes, and overall landscape of the area are unforgettable. If the natural environment isn't enough to draw your attention, then the historic grounds hosting cannons, barracks, and museum certainly will.  It's no wonder that Junior Ranger Camp is so popular at this site!  Visitors of all ages walk away from this site with appreciation and admiration.  
Ft. McAllister is also a unique site in that it is a Historic Park.  The incredible history seeks to be preserved in this special place, but modern history is made daily as well.  Guests have the opportunity to expand their visits into an overnight stay at the campgrounds or one of the park's cottages. Boating and fishing are popular recreational activities.  Daily Civil War programs and tours are available, though call the park in advance for times and other details.  Rent a bike or canoe, try your hand at geocaching, and let the kids enjoy the park's playground while you enjoy a leisure picnic. No matter your preference, we don't think you'll be bored here! 
Next time you visit, ask how Friends make a difference at this historic park and what you can do to make a difference. Thank you for your ongoing support and we'll see you at Fort McAllister Historic Park!