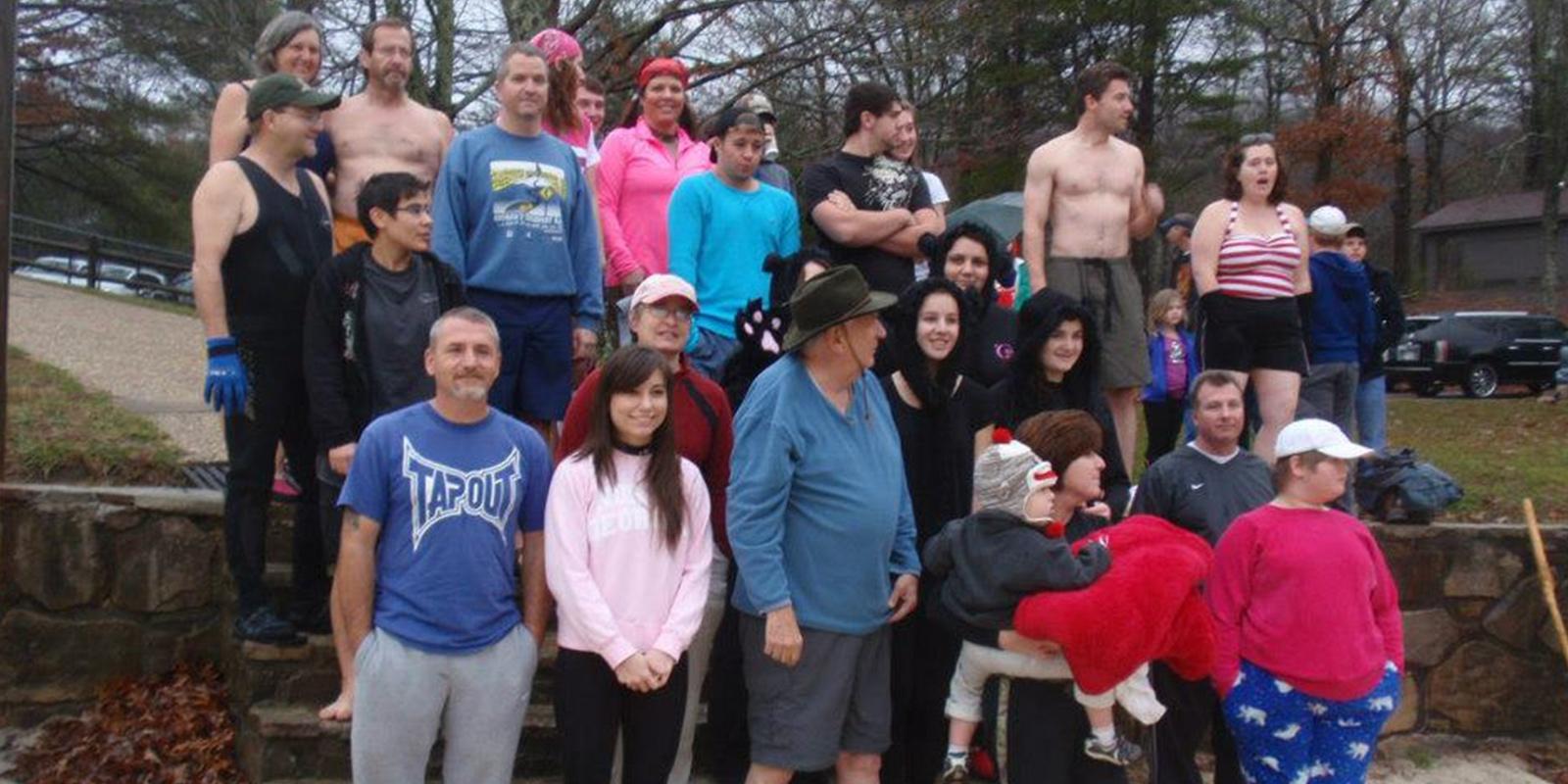 The truly adventurous kicked off 2014 at Fort Mountain State Park for a frigid jump in the lake for the annual Black Bear Plunge!  Friends of Fort Mountain State Park hosted the event new years day, which 45 participants ran across the icy sand and into the frigid lake water for a thrill and challenge, but perhaps most of all for the bragging rights that come with such a feat.
"I was planning to go all the way [into the water]," said Melinda, Friends of Fort Mountain chapter secretary who helped host the plunge, "but I didn't make it!"
In February, Friends will have a "Hike to the Heart" up to the fire tower built by the CCC. Once people spot the heart carved into the tower, Friends volunteer Layton Hall will take hikers pictures with the heart and email the photos as a special memento from the trip. 
Warmer weather is anticipated for March and is a great time to get kids outdoors.  Friends will have demonstrations on how to pan for gold!  Stay tuned and check the events calendar for upcoming details.
The park's naturalist and Friends volunteers are also planning a survival skills program to teach valuable skills with little supplies.  You'll have the opportunity to learn about medicinal and edible plans, how to cook and use them, how to build a shelter, and more.
These programs, and others, may come with a minimal event fees to help cover the costs for special programs thanks to funds subsidized by Friends fundraising.  One such fundraiser includes firewood sales.  Please consider supporting Friends so that programs like these can continue throughout the year.
Friends are also working to support increased amperage at the campsites.  Next time you visit the park, ask how you can help support this incredible Friends chapter.  Keep in touch with the chapter and their events through Facebook.  Thank you for your support!