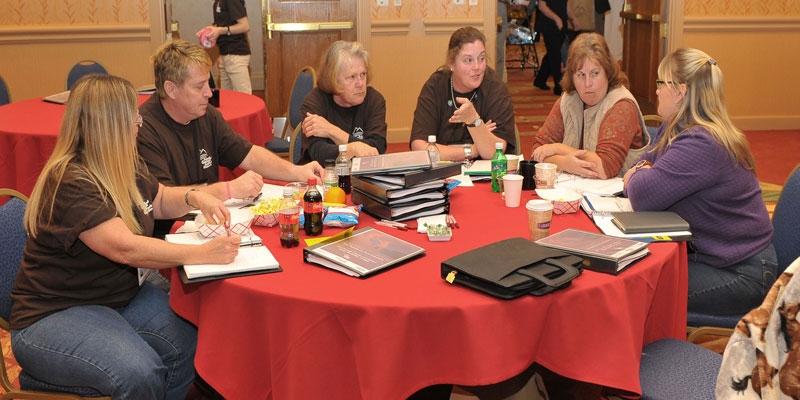 Please join us for one of the two workshops available. DNR Staff and chapters are both welcome. Space is limited to be sure to register soon! Choose your preferred location and click the link below to register.
We will cover many topics of interest to chapters and DNR staff alike:
Friends 101

All the basics of operating and working with a chapter. We'll talk volunteers, projects, budgeting and anything else the group is interested in.

Aplos Accounting

Depending on interest levels, we will spend some time going through the Aplos Accounting system and cover any nagging questions you have as well as some quick tips and best practices.

Chapters in Action

We will review the Chapters in Action program and cover a few small changes in the application process.

Working with Media

Media relations is critical for promoting your events and information. We'll offer you some tools to help work with your local media as well as some great suggestions and best practices.

And More!

In this informal setting we will have the flexibility to cover any other topics of interest to you as well as have some great time for you to network with each other and exchange best practices and ideas!
Our Gainesville Workshop was rescheduled for February 28 - March 1. The link to register is below. Our new location for this event is the Hilton Garden Inn North Atlanta. For those needing to arrive the night before, lodging is included in the workshop fee and we will be hosting a social hour beginning at 7 P.M. We will start the actual workshop portion on Saturday morning at 9:00 A.M. and finish up at about 5:30 P.M.
Workshop Fees: The workshop will cost $25 per person. We have tried to keep the costs as low as possible so you can send multiple attendees from your chapter. For DNR Staff, the workshop fee is waived.
The workshop fee includes the following:
Social Hour on Friday evening
Overnight accommodations (please share rooms where possible)
Breakfast Saturday Morning
Lunch Saturday Afternoon
Light Snack
Workshop Materials
Our Gainesville workshop has been rescheduled and there are now more slots available. Click below to register