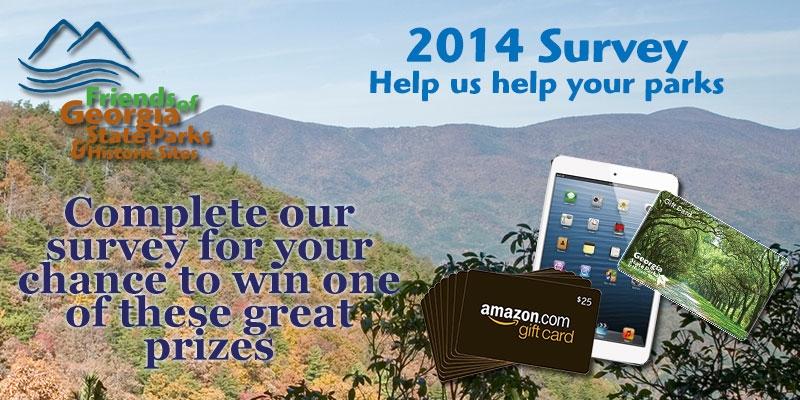 We need your help!
Please take a moment to complete our 2014 survey.  We need your feedback to help improve our program services and to understand what is most important to you about Georgia's state parks and historic sites.
Plus, you could win some great prizes!!!
Each day from August 22 through September 5, one lucky winner will be drawn from all valid surveys received.  The winner will receive their choice of a $25 Amazon Gift Card, a $25 Georgia State Parks Gift Card, or a Friends Family membership!  Plus, we are giving away an iPad mini to one lucky winner drawn from all the completed surveys we receive by midnight on September 5.
The survey will only take about 10 minutes of your time, will help us protect and enhance Georgia's state parks and historic sites and may even win you a great prize!