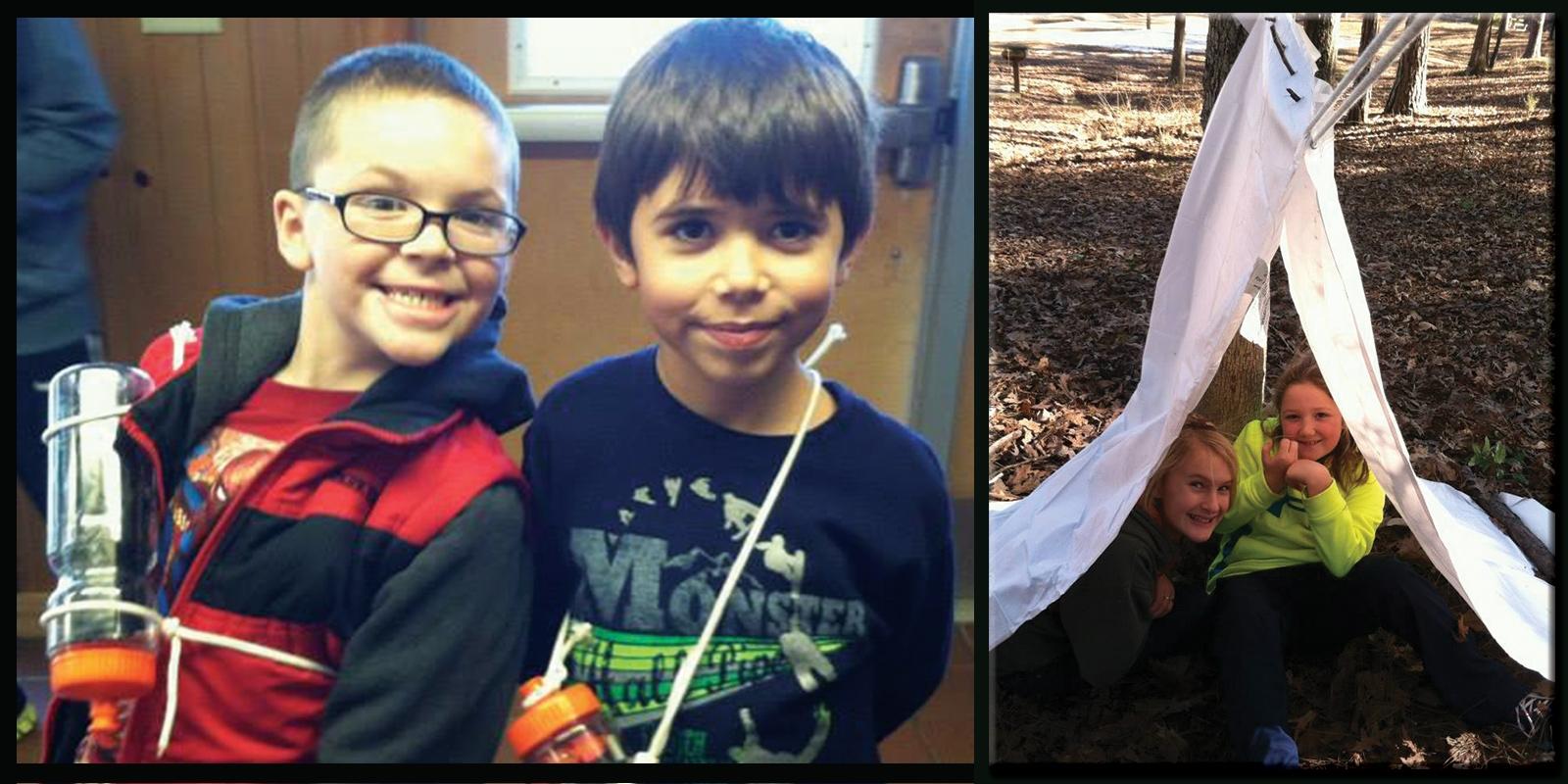 A passion for education.  Friends of Mistletoe State Park are staying busy at their park with all kinds of projects but perhaps what keeps them busiest is their ongoing support of education.  Mistletoe is a great park for school field trips and Junior Ranger camp.  Just visit their Facebook page and you'll see it covered with photos from this chapter's educational programs!
Junior Rangers across the state have the opportunity to learn about the nature and history of Georgia. However, each park hold a singular flare based on the area's ecosystem and history.  Mistletoe State Park, located in Appling , Georgia, focuses their program on survival training.  Program participants learn how to pack a survival kit, start a fire without matches, make a solar oven, tie knots and build a shelter.  It's terrific fun for kids and incredible skills that can be used throughout life.   It's also a fabulous opportunity to also make some new friends! 
Plants and animals life cycles is a popular program among schools for field trips. Hands on opportunities to learn about the natural world make lasting impressions that energize and inspire students.   All of these experiences in educational programming provide opportunities for volunteers to help make a strong difference in the lives of hundreds of kids while utilizing their skills to teach others.  
If you would like to become a volunteer at this unique park, visit this chapter's Facebook page or call the park office for details at 706-541-0321.