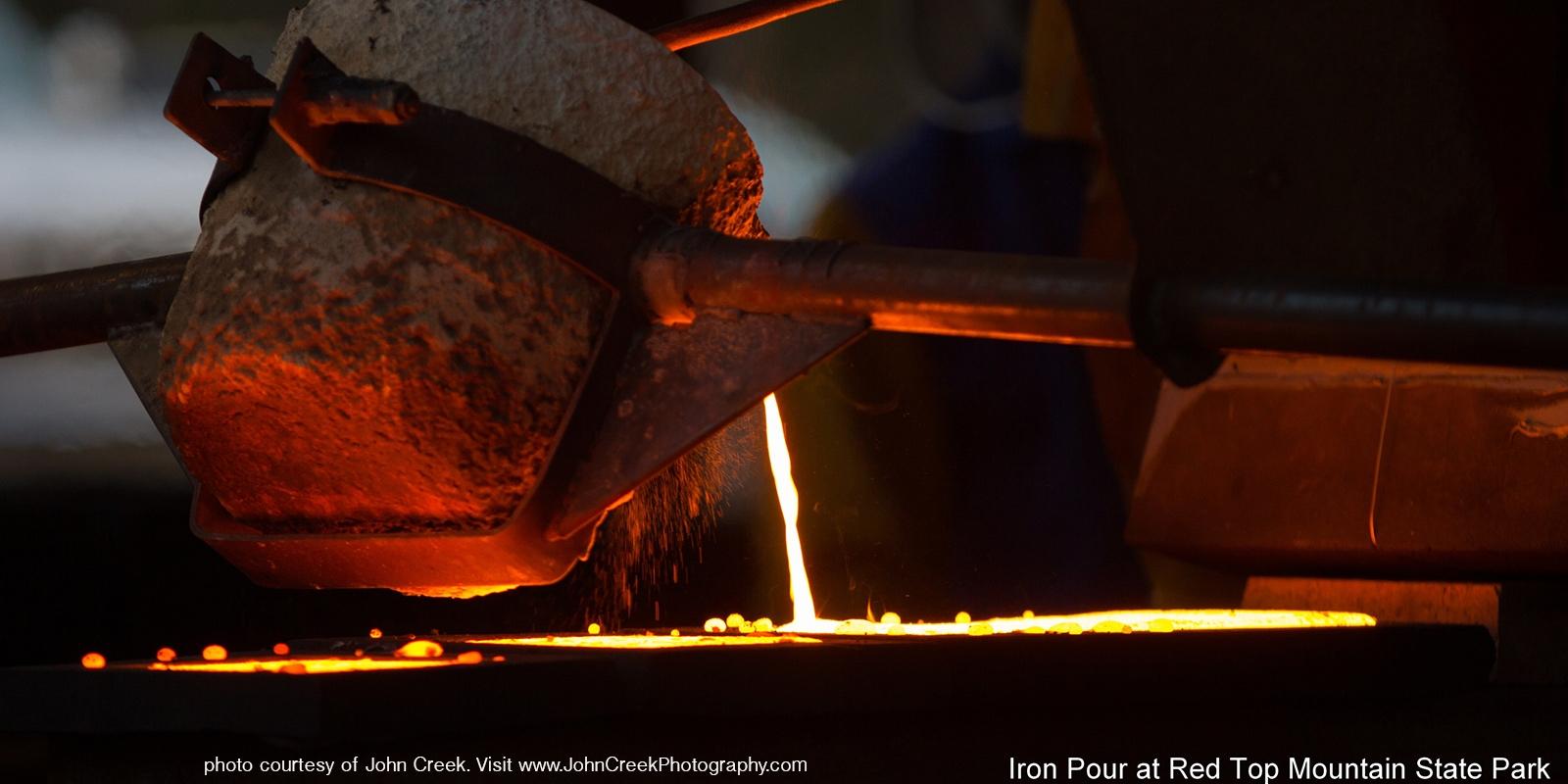 Thousands of visitors flock each year to Red Top Mountain State Park to enjoy one of the largest, and most beautiful, lakes in the state, Lake Alatoona. However, it's not just the water recreation, but also the hiking trails, camping and special events that sets this park apart from all the others.  
Named for the soil's rich red color caused by high iron-ore content, Red Top Mountain was once an important mining area. It is this unique, rich history that has led to the park's signature event: Iron Pours.  Although this is the park's signature event, it requires a huge amount of preparation and coordination as well as just the perfect conditions to make this dangerous feat a success.  
October is perhaps the park's busiest month as Haunted Hayrides take place nearly every weekend bringing hundreds of riders each evening.
Although each month holds it's own list of special events, there are also various programs that take place every week so make sure to check the park's website regularly for updates.  If you have a special group such as a school group or a youth group, you can plan special programs customized for your needs. Just call the programming office for details: 770-529-2304
Don't wait another minute! Visit THIS LINK for the 2014 Special Events Guide and start making your plans for your next visit to Red Top Mountain State Park.