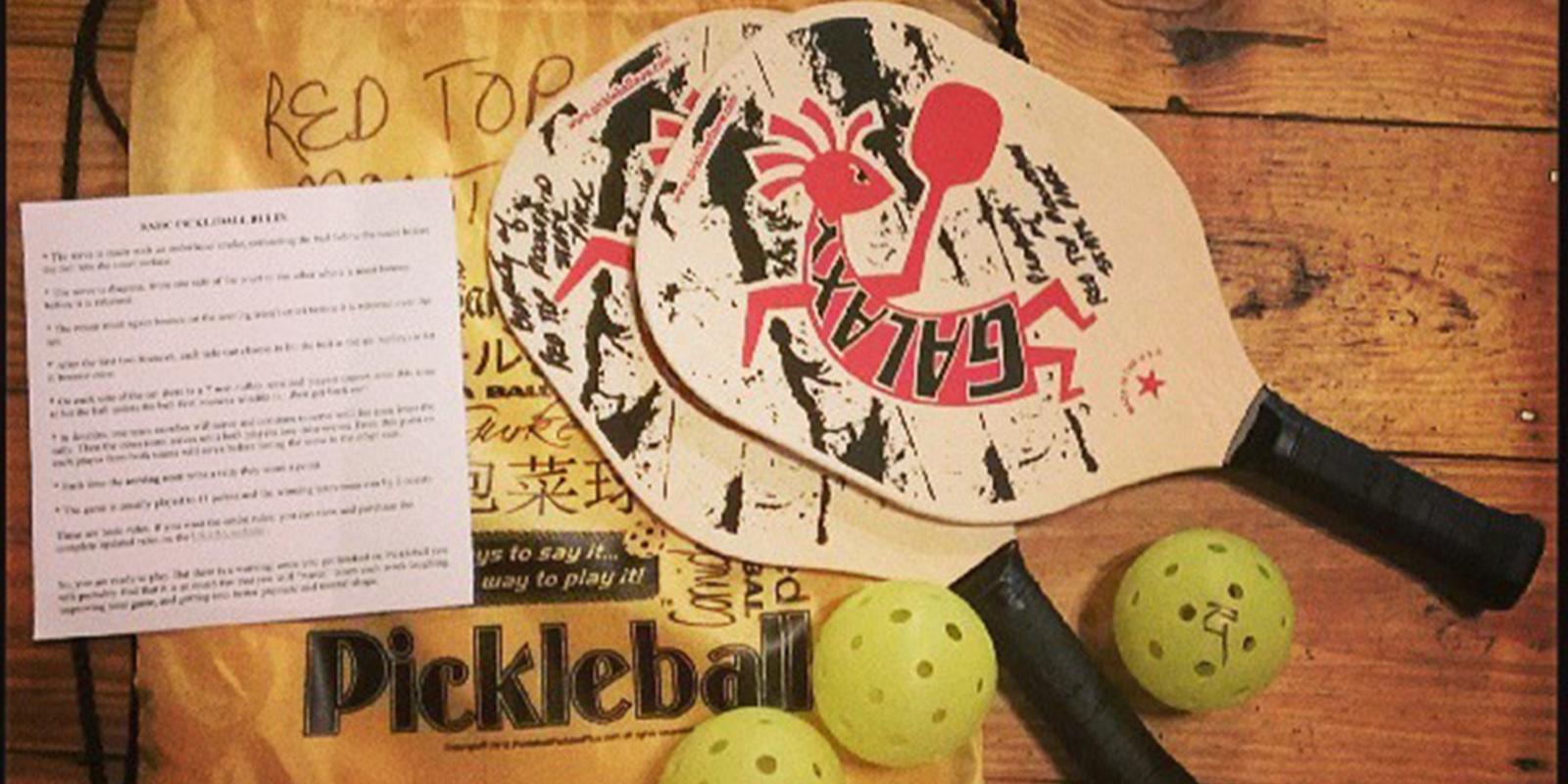 Pickleball is sweeping the nation, growing in popularity like wildfire and played all over the world.  Even though this is one of the fastest growing sports in America, many are still unfamiliar with the game and still others who may be shocked that the game originated back in 1965!
So what is pickleball?
Pickleball is a racket sport in which two to four players use solid paddles to hit a wiffle-like ball over a net. The sport shares features of other racket sports, the dimensions and layout of a Badminton court, and a net and rules similar to tennis, with a few modifications.
Years ago, on a lazy summer day, three friends got together to create a game that would cure their kids of their restless boredom. They wanted to make it challenging yet accessible.  Their solution was to hand their kids ping-pong paddles and a wiffle ball then lowered their badminton net. It didn't take long for both the kids and adults to become addicted to their new game and, over time, formal rules evolved. 
Created by families and made for families, one of the most unique benefits of the game is that it can be enjoyed by all ages.  This is why in June of 2013, Friends of Red Top Mountain State Park decided it was time to introduce Pickleball to Georgia State Parks.  Thanks to Friends, pickleball regulation lines were added to the tennis courts and equipment was purchased.  Red Top is now the only state park in Georgia to hold this unique game.
Next time you are at the park, stop by the Visitor's Center and pick up the game rules and equipment. You may be surprised at how much fun you have!  A little bit of exercise, some friendly competition and the thrill of trying something new is the perfect recipe for creating wonderful memories.