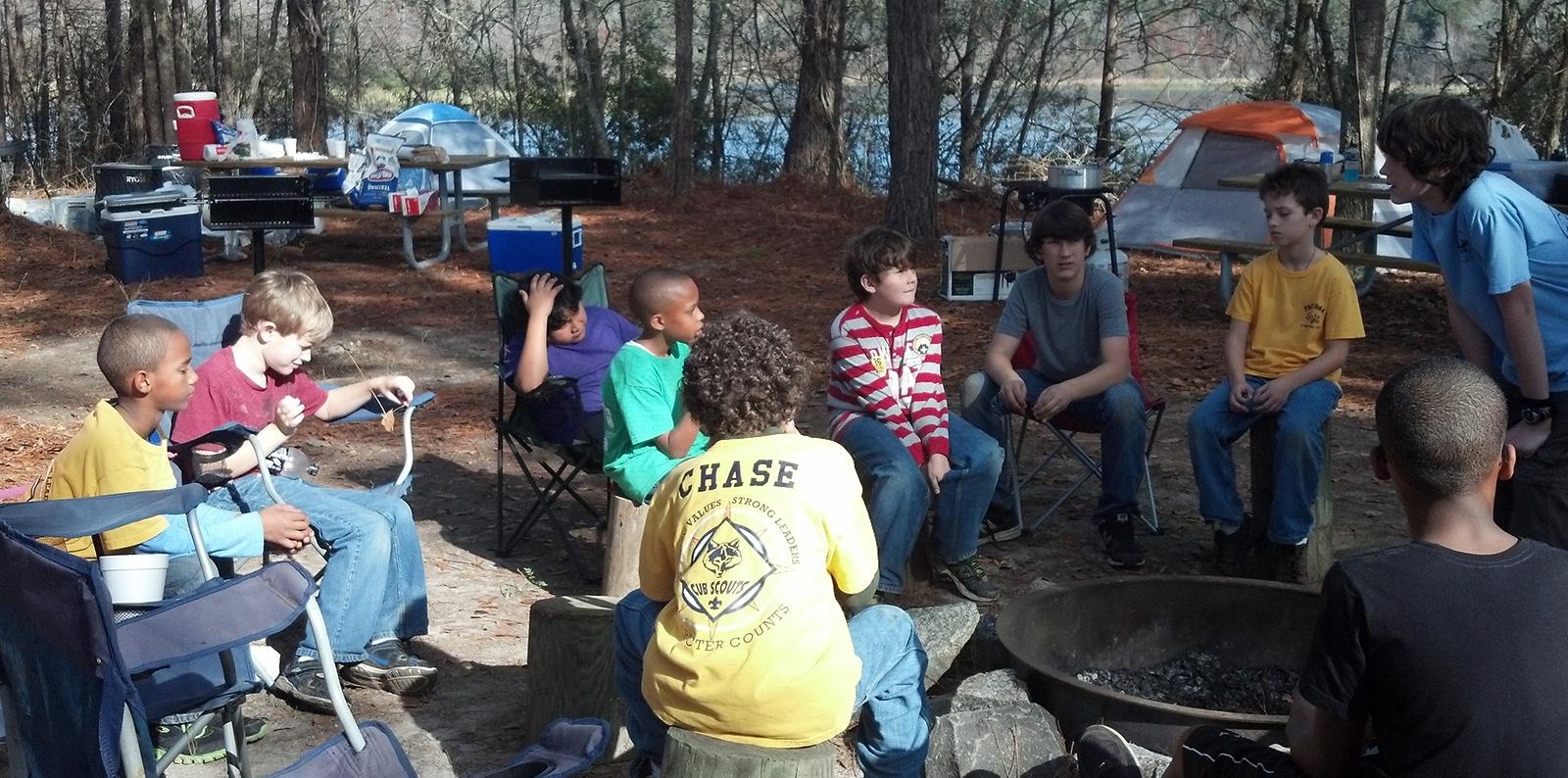 The 375-acre lake is a popular destination with boaters, anglers and skiers at Reed Bingham State Park in Adel, Georgia. Abundant, varied wildlife can be found throughout the park. Nearly 80 percent of the Coastal Plain's plant community can be found along the park's Coastal Plain Nature Trail, making this park's habitat some of the most diverse in the country.
Between the recreational and educational opportunities available, it shouldn't be a surprise that Reed Bingham State Park is well loved among children and adults alike. Keeping in mind the park guests and potential of the park, Friends and park staff started to work together in creating a completely unique experience from any other park in the state. 
Funds were raised and work was set into motion.  Friends volunteers were determined to establish Georgia State Park's first paddle-in campsite.  What an opportunity for exploration!  Thanks to everyone's hard work, park guests, groups, scouts, and others are now given the opportunity to experience a camping opportunity completely engulfed in the natural world.  The site includes new picnic tables, lantern posts, grills, and a group sized fire ring, thanks to funding from Friends.  For the safety and security of visitors, Friends also purchased a new boat motor for the site for immediate responses.
Paddles, a canoe, and life vests were also purchased.  Volunteers did a fantastic job clearing the island of brush and debris for the camping area. Groups have remarked that the island area was cleared well while leaving plenty of vegetation to make the camping feel natural and private.
Several scout groups have enjoyed their time camping, cooking over the fire, boating, fishing, kayaking and exploring. 
"Our troop LOVED the campsite," shared one scout leader. "It was an extra level of fun and adventure to camp on an island!"
Groups of thirty or fewer are encouraged to come take advantage of this unique opportunity.  For more information about this Paddle-In Campground and other opportunities at Reed Bingham State Park, call the park office: 229-896-3551 –or– Click Here.