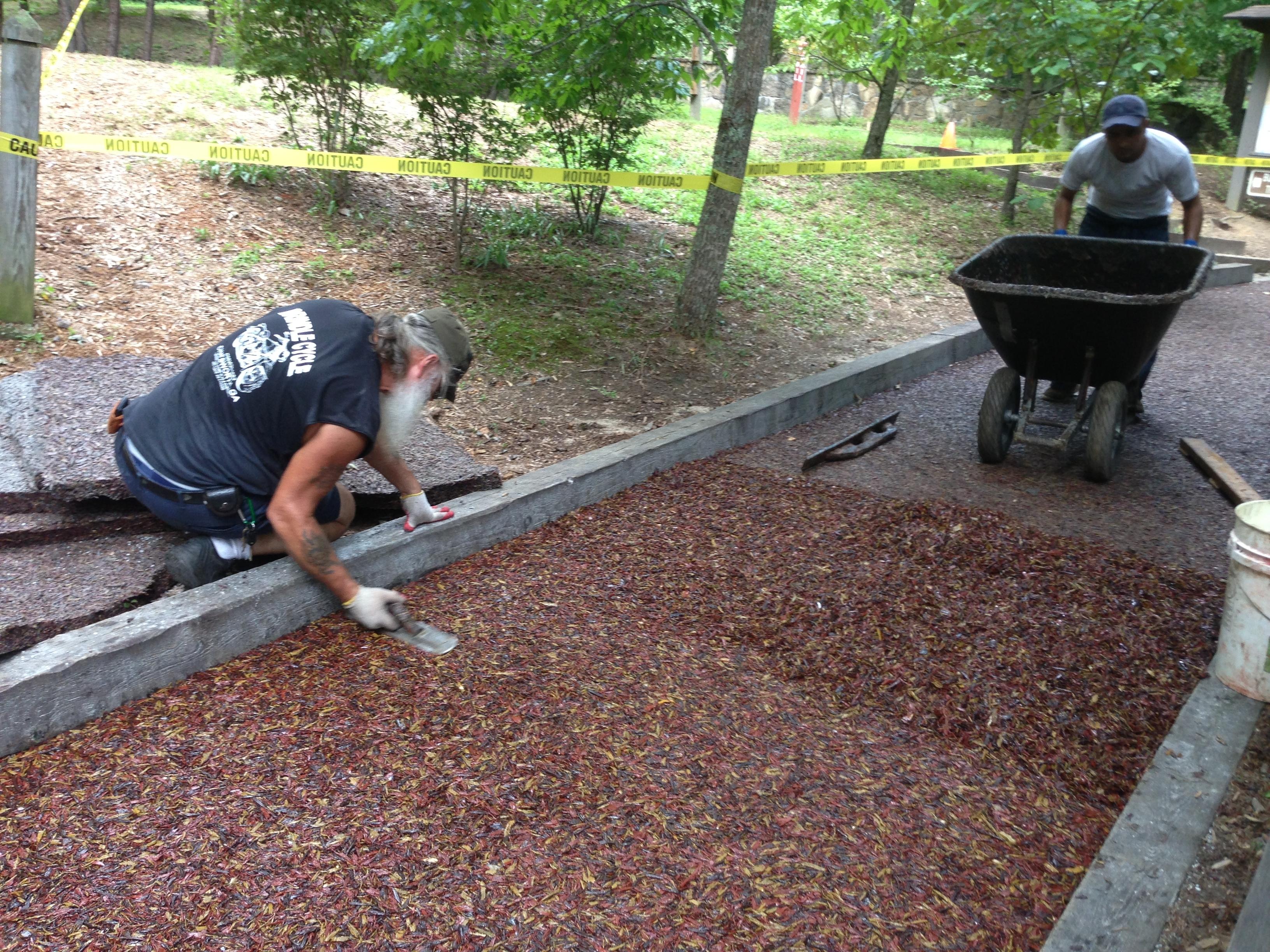 Making state parks accessible for everyone to enjoy is important to both the state staff and Friends volunteers. However, due to the nature of some of our parks, it's easier said than done.  This is why Friends took it upon themselves to make Tallulah Gorge State Park more accessible to the public.  
The park's rubberized trail leading to the falls was terrific for walkers, wheelchairs, and strollers, but its popularity lead to severe wear rendering the path unsafe and even unusable in areas.  This is when Friends of Tallulah Gorge worked on refurbishing the path.  Friends, volunteers, and staff worked together to replaced the rubberized trail from the Interpretive Center to the North Rim Trail.  
Thanks to the sponsorship from Friends, the over $10,000 project is now complete and ready for visitors.  Every time visitors support Friends through memberships, donations, or t-shirt sales at this park, they are supporting projects like this one that truly make a huge impact on the community and all park guests.  Thank you to all for your generous support.