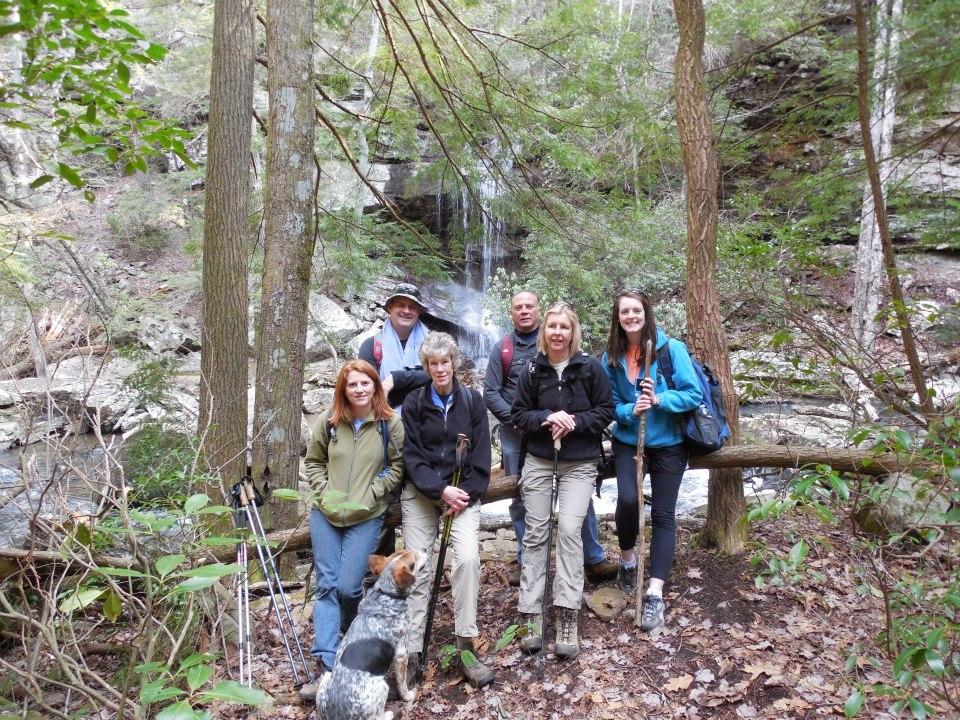 Enjoying our resources and all the beauty that Georgia has to offer is also one of Friends primary goals for Your State Parks Day 2013.  Friends volunteers at Cloudland Canyon State Park are gearing up for your arrival.  Whether you need an introduction to the park or are coming back for more, a large host of activities will be available throughout the day.  Supervised mountain bike rides will be offered at various levels of difficulty and a 10-mile trail run will take place in the morning. 
Have you enjoyed hiking but want to learn more about geocaching? How about learning the game of disc golf?  Now is your opportunity! Friends will be hosting Introduction to Disc Golf and a Geocaching 101 course followed by some practice (equiptment is available)!  Other activities include a blacksmithing demonstration, a group trail hike, a backpacking display with information, and a scavenger hunt.  You can also come learn about the geological history of the park, see the nature exhibits and enjoy kids crafts! Campfire and s'mores are available throughout the day, live bluegrass music will be performed, and concessions will be available at lunch.
The entire day is packed with more than enough activities to keep you and your entire family busy and entertained for the day.  We certainly hope that you will join us.