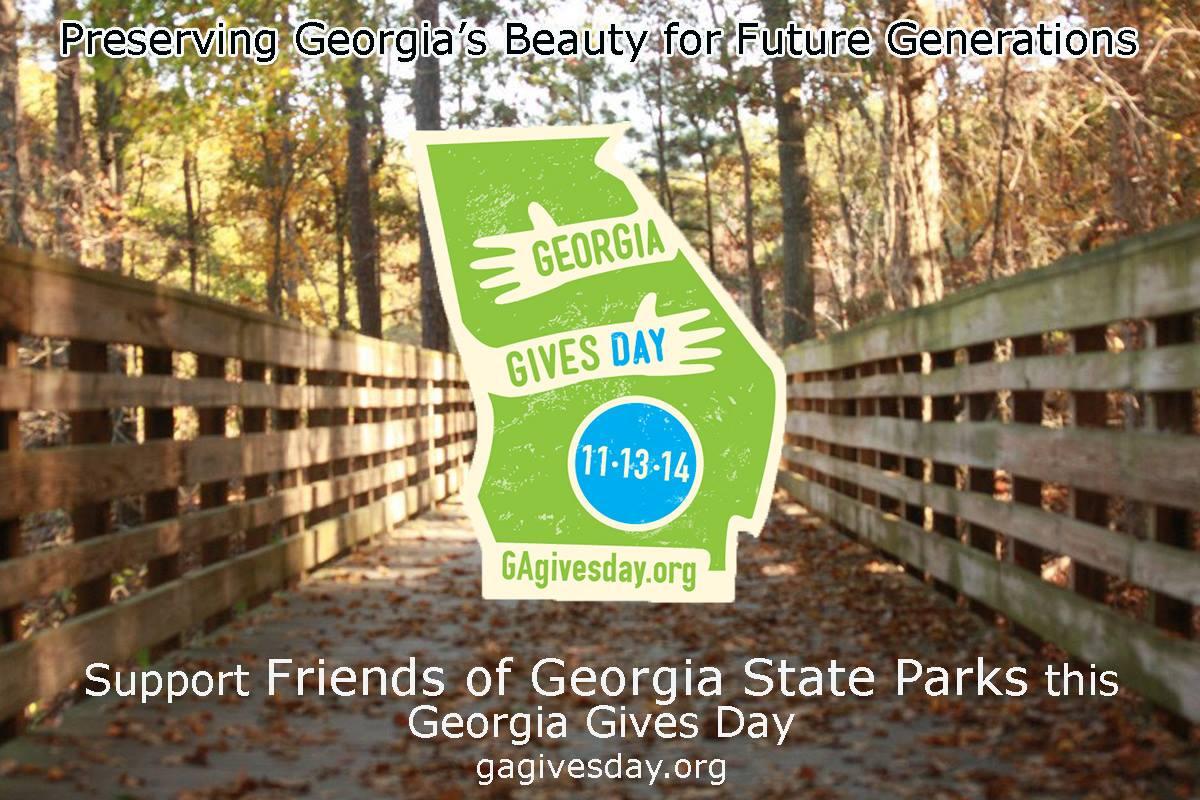 Georgia Gives Day is Today
Why Give?
We have more than fifty volunteer chapters statewide comprised of over 6,000 volunteers working tirelessly to preserve and enhance your favorite places throughout Georgia.


As an independent non-profit, Friends relies solely on our donors, members, and 
corporate partners to fund all the important work we do. 

Specifically, here are some projects we are working on but need funding help to achieve our goals:
Providing an educational programming area and maintaing trails at Indian Springs State Park
Removing and replacing rotting lumber and gutters at Liberty Hall, the 19th century historic home of A.H. Stephens
Planting native plants, creating an arbor, and installing interpretive signage at James "Sloppy" Floyd State Park
Converting a trail at Smithgall Woods State Park along Dukes Creek to be accessible by wheelchairs, families with strollers, and our sight-impaired guests.
This is just a start. There are many more state-wide projects to protect, preserve and enhance Georgia's state parks and historic sites.



Take this opportunity to make an impact for Your community. Help us reach our aggressive goal of $5,000 in just 24-hours!