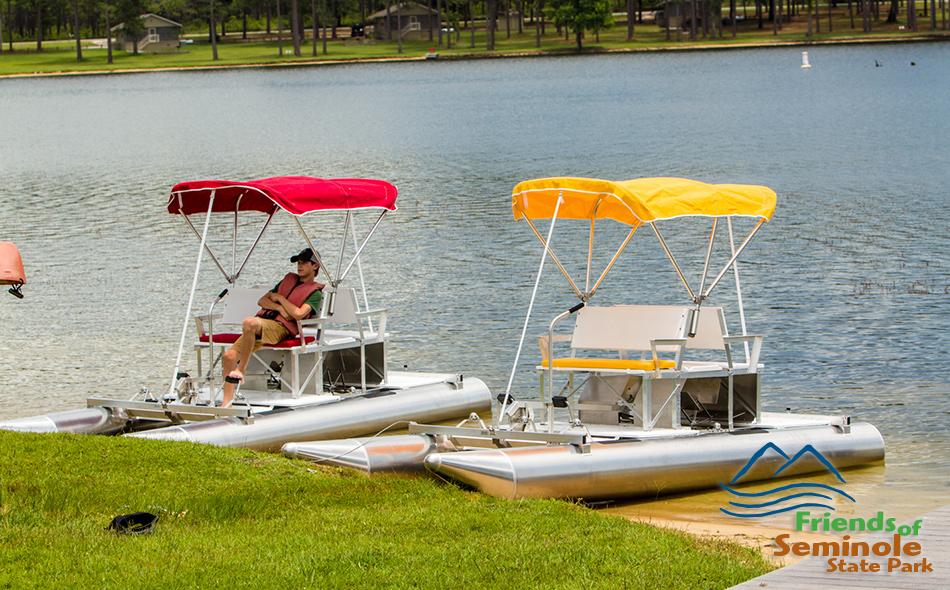 Once you are near the water, it's hard to resist the urge to get out and enjoy it! Fortunately, thanks to Friends, Seminole State Park in Donalsonville, Georgia is ready to welcome you and your family to enjoy their new aqua cycles. These new boats are best described as "pontoon paddle boats," designed with your safety and enjoyment in mind. You don't have to worry about swamping or tipping these boats! They easily accommodate groups of four people and are fuel-free keeping beautiful Lake Seminole clean and conserved for your family and the native wildlife. 
In fact, these aqua cycles provide a unique boating experience and opportunities to view the abundant wildlife at the lake. You may even see an alligator, osprey, or a bald eagle while on the water.  This recreational experience is a terrific way to enjoy this park as never before. 
If you are currently supporting Friends through your membership, donations, and volunteer efforts, then we would like express our deepest gratitude! Thanks to you and your support, Friends has been able to help fund this project, and others like it, in order to make your experience at the parks even better. We hope you enjoy your visit!