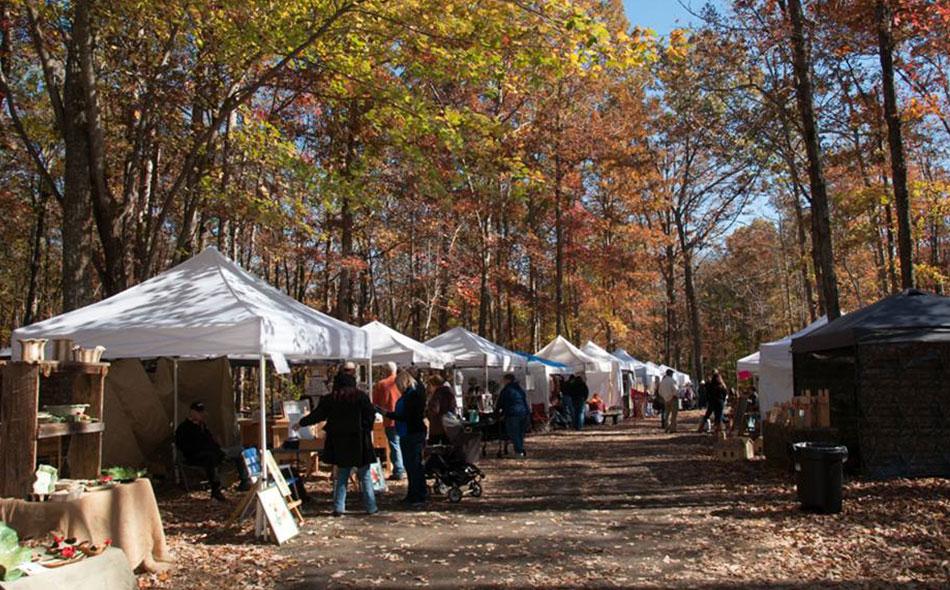 October welcomes the cooler fall temperatures and changing leaves but Friends volunteers at Cloudland Canyon State Park are gearing up for more than just the beauty of a new season.  The Mountain Arts and Crafts Celebration (MACC) is their biggest event of the year and it's drawing national recognition.
Fun for the whole family takes place November 7th and 8th (10am-5pm) and marks the third annual festival welcoming over 100 artisans displaying their quality, handmade creations. Both art and craft exhibitors will be presenting, several of whom are nationally recognized. The MACC is unlike any other craft festival in the state as the exhibitors go through a select application process where each vendor is chosen and accepted for their quality of work and uniqueness of trade.
Incredible foods from snacks to full meals are available for your enjoyment while sitting at a picnic table and enjoying the gorgeous fall foliage and listening to the live music throughout the day.
Children's activities range from free Lowes wood kits to handmade crafts to a bouncy house and games.
Admission for the festival is $3.00/person ages 13 and older (children under 13 are FREE). Friends members receive free entrance to the park displaying the Friends ParkPass, otherwise the park does have a $5 parking fee per vehicle. Handicap parking is available. Free shuttles are available to the celebration once you arrive at Cloudland Canyon State Park.
Come join the thousands of guests flocking to Cloudland Canyon November 7th and 8th ! We are excited to welcome you to a weekend of food, fun, crafts, music, and Friends!