The advice we hear every day as parents is not only overwhelming, it has become contradictory and unattainable.
"Discipline is best for preparing kids to live in society but letting them roam free and explore without boundaries really excites the imagination. If the kid is crabby, put him down for a nap. 50% of the time it works every time. Never ever give your kids processed foods. Always make them food from scratch. Each meal should be well-balanced with a plethora of colors (i.e. your home-grown vegetables). Make sure to spend hours of quality time after school with your kids every day for their emotional well-being."
So, what is the solution? What is the best plan of action for taking care of our families to nurture a safe, happy and healthful home environment?
First, let's look at some the facts:
Children today experience record levels of obesity and preventable diseases like hypertension and Type II Diabetes, caused in part by a decrease in physical activity and increase in processed food consumption.
Yikes! That sounds awful! How can we take simple steps to prevent such a catastrophe, if this can be prevented?
Remembering that sometimes even the healthiest kids develop diseases is important. With that said, there are some great ways to encourage positive life-style changes to avoid developing health complications that can arise when we don't take good care of our bodies. 
Utilizing park programs to help kids move more and eat healthier can help kids fight diseases and live longer. For simple, healthful meals that can save you time and money, check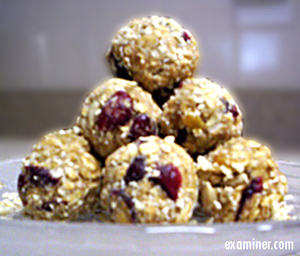 out our Pinterest board. Doing your best to eat well and staying active outdoors will go a long way in attaining optimal wellness for you and your whole family.  
A 20-minute walk in a park or other natural area can help children with attention deficit hyperactivity disorder focus better
Take the kids to the nature trails, breathe the fresh air, absorb some Vitamin D, and look for some wild critters along the way! By the end of the day, everyone will be feeling better and you will have created some lasting memories.
Besides, the outdoors doesn't just help kids with attention deficit disorder! It's been well studied and documented that time outdoors helps adults reduce stress.
Seventy-six percent of recreation and park agencies offer summer camps, which provide some form of active programming for children, and 50 percent of those agencies also provide healthy feeding programs for park participants.
Friends and DNR work in a close partnership to bring you the Junior Ranger Program. This is a wonderful opportunity for kids to come to "camp" at Georgia's state parks and historic sites during the summer for hands-on learning experiences. The parks' natural and cultural resources provide opportunities for discovery that would otherwise not be available to kids.
Fortunately, you don't have to wait for summer to come around to begin exploring! Free Junior Ranger Activity Books are available for you to download. With your help, kids can work through the activities and work their way through earning 16 different badges and become a full-fledged "Junior Ranger!"
Our wish for you this holiday season is to encourage you and your family to spend some time outdoors and help calm your spirits. Food for the soul is in order! We challenge you to spend a few minutes outdoors each day (with the kids!) then pick a day during each week where you will commit to spending over an hour outside getting some fresh air and exercise. Hiking, geocaching, and biking are all great ways to enjoy your time together as a family. Carve out some extra time in the day by throwing that Pinterst meal in the crockpot (less time spent cooking!) and head outdoors knowing that you're building your way to a safe, happy and healthful home! 
Enjoy! 
*Facts were taken from the National Recreation & Parks Association. For more information about this subject, visit their website.