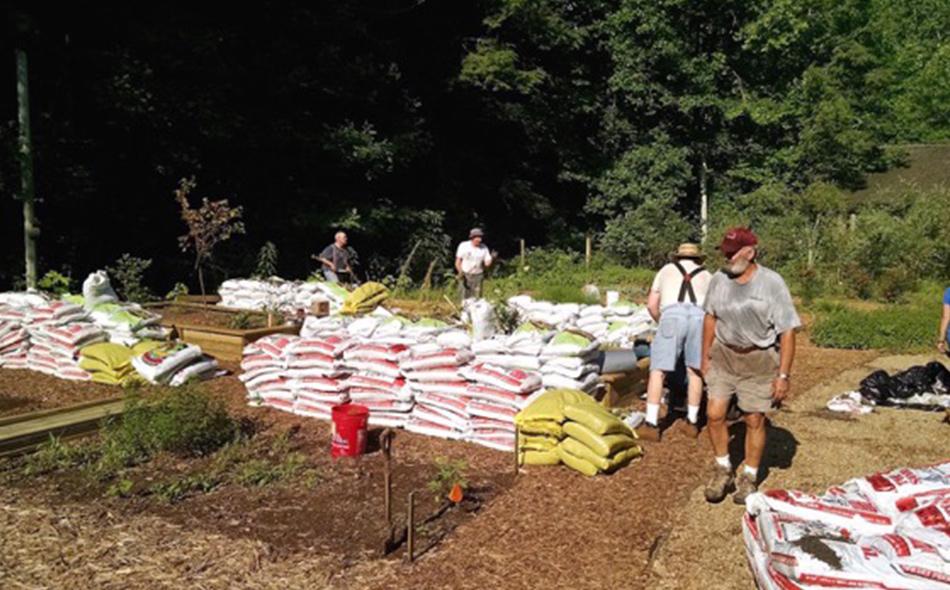 When the words "mountain retreat" are spoken, anyone familiar with Georgia's state parks instantly brings Smithgall Woods to mind. Know for their extensive gardens, excellent trout fishing and one-of-a-kind cabins, this park offers incredible getaway options and unmatched beauty for those seeking a luxury experience with Mother Nature. 
With so much beauty to protect and such extensive grounds to care for, Friends of Smithgall Woods stay busy throughout the year with various behind the scenes projects. One of their most recent projects was to build and plant 14 large raised flower beds in the Cottage Garden. Creating seven arcs, each construction features a different flower, enhancing the natural beauty of the area. Friends volunteers also installed and maintain a certified pollinator habitat near the Visitor's Center in response to the declining pollinator population and to help the local ecosystem thrive. 
Additionally, Friends upgraded 675 feet of trail along Dukes Creek near the Visitor's Center in order to transform the area into a fully ADA accessible area of the park for everyone to enjoy. Friends was able to fund the $25,000 project and have plans to add another 700 feet of trail as well as Braille interpretive signs. 
From youth fishing events to serving as park docents, Friends of Smithgall Woods volunteers are committed to serving the park's guests and protecting the beauty of the park for generations to come. 
Please donate to Friends of Smithgall Woods and help with future programs and projects, such as the Braille interpretive signs and accessible trails.  Click Here.