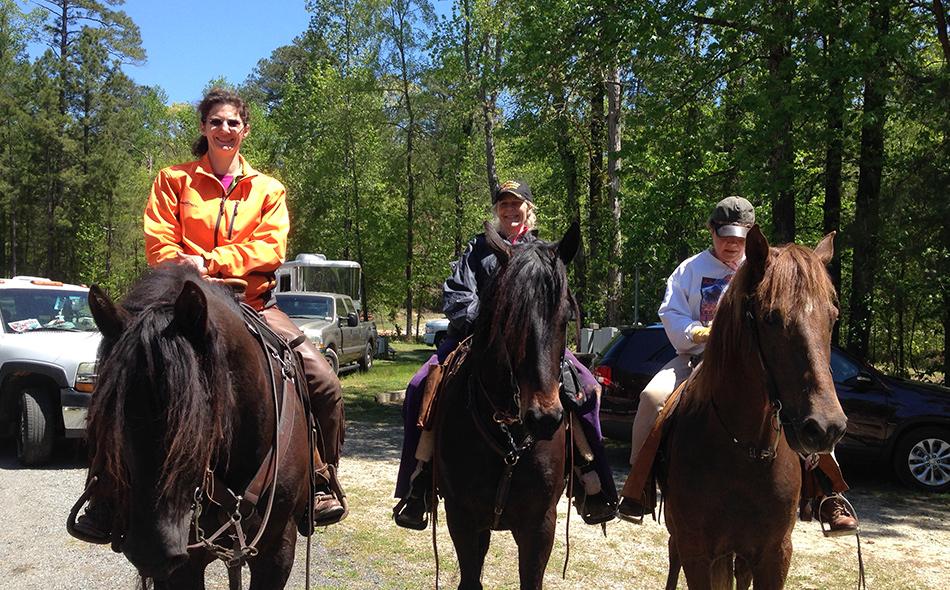 Not many parks have equestrian facilities but Georgia is fortunate in that over 100 miles of riding trails are easily accessible and enjoyed by many. You can bring your own horse or opt for horse rental. Six of Georgia's state parks provide horseback riding trails, equestrian campsites, horse stalls, and riding rings.  A.H. Stephens State Park is one such park and Friends volunteers have made great strides in helping care for these facilities. 
Friends volunteers at the park often host fundraisers in support of the equestrian facilities at the park.  Beyond volunteering efforts to create trails, build stalls, and do much of the "behind the scences work" that involves maintaing such a unique facility, our volunteers come with big hearts and incredible ideas to support the park. However, finacial contributions are regularly needed to make this work possible in order to support the supply and materials cost.  
Equestrian volunteers at AH Stephens State Park can help keep the trails safe and clear.  Bring your work gloves and hedge clippers.  Leisurely ride the trail and clip low-hanging branches to keep the trails safe! The equestrian facilities at AH Stephens State Park are top-notch and getting better all the time thanks to great volunteers and the local Friends chapter. 
Thank you to all who are committed to supporting Friends of A.H. Stephens State Park. For your opportunity to support financially, Click Here.