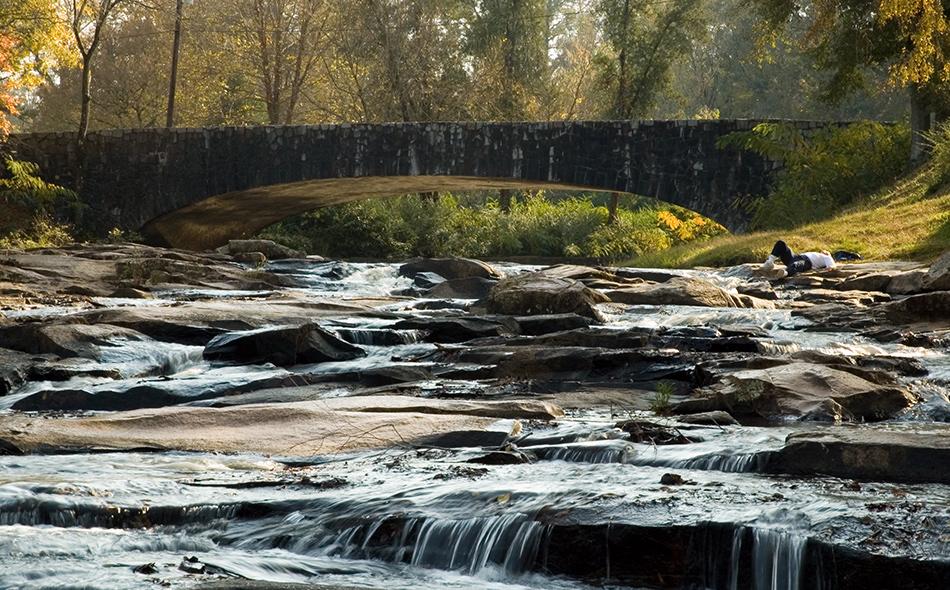 From program support to conservation efforts, Friends volunteers at Indian Springs State Park are constantly working on new projects that help keep the historic and natural assets of this park preserved. As one of Georgia's oldest state parks, Indian Springs has beautiful charm and unique opportunities that draw guests from across the country. The park's mineral rich healing waters and tranquil setting was once home to Creek Indians, and later, the CCC worked to create wonderful stone buildings that remain important structures to the park today.  It's this wonderful history that Friends works so hard to preserve. 
Not only are Friends volunteers working to preserve the park's assets, but they're also striving to make the park more accessible and welcoming for all guests to enjoy. That is why one of their most recent projects was to spend time repaving the parking lot. Although not a seemingly glamorous project, our dedicated volunteers recognized this great need of the park and wanted to do their part in making a difference. By raising funds and working together, we were able to reseal the parking lot, sidewalks and crosswalks. Lines, arrows and symbols were repainted. Handicap parking was remarked and even the road signs were replaced. It looks fantastic!
Thank you to our volunteers and supporters who made a less glamorous project one that all can appreciate and enjoy!
To lean more about our accessibility efforts, click here.