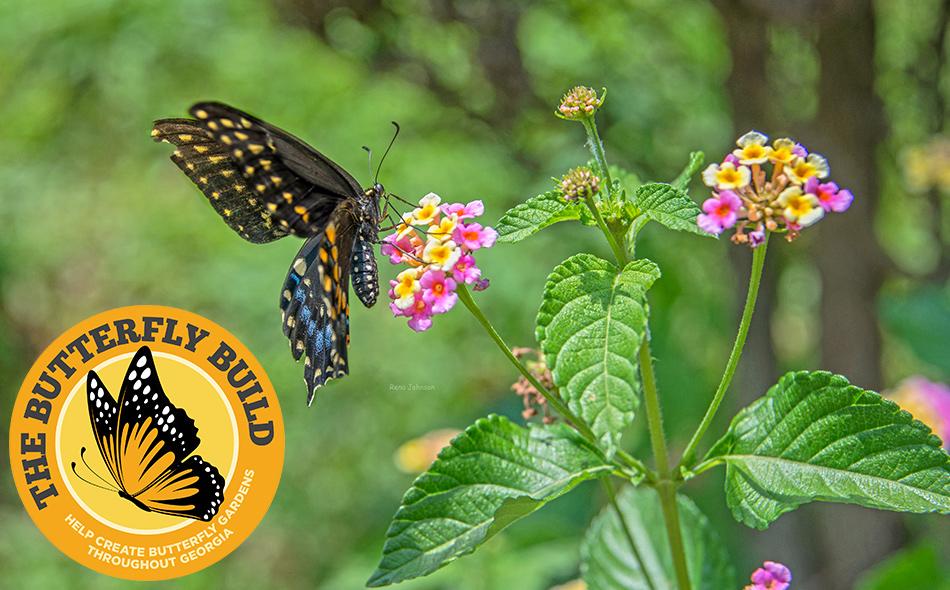 Special "thanks!" to all the volunteers who joined us for this fantastic event! Everyone's efforts are much appreciated. 500 Milkweed plants were planted in the Power of Flight area.  This was a crucial effort for our pollinators because the milkweeds are the required larval host plants for the Monarch Butterfly and they support a number of pollinators and other insects.  We're excited to see how this beautiful ecosystem continues to thrive thanks to your support!
#####
Milkweeds provide essential food for our butterflies, particularly monarchs. In fact, monarch caterpillars in particular only eat milkweed giving them the nickname "milkweed butterflies." Unfortunately, these plants are quickly disappearing, due to the loss of habitat in large part from weed killers. From land development to pesticides, our pollinators' habitats are becoming compromised so it is up to us to make a difference. 
We welcome you to join us, Georgia State Parks, and North American Butterfly Association on Saturday, May 7, 2016 as we work together to plant over 600 milkweed plants at Panola Mountain State Park. With lots of volunteer hands to help, we will quickly provide our pollinators a wonderful oasis in the grassland restoration area of the park. This is a fabulous opportunity for families to volunteer together as all ages are welcome to join the efforts!
Please sign up by emailing Panola's Interpretive Ranger at:  Lieren.Forbes@dnr.ga.gov
We are looking forward to seeing you there.
Details Recap
When: Saturday, May 7th 
Time: 8:30am - 1:00pm - come for as long or as short of a time as you are able
Where: Panola Mountain State Park - Grassland Restoration Area
Meeting Location: Panola Mountain Nature Center 
2600 HWY 155 SW, Stockbridge, GA, 30281
Who: All ages are welcome!